In the history of football, the footballing gods have tended to shine their light on teams that plan their managers ahead.
The continuing of philosophy across the tenure of a manager is deemed as one of the riskiest decisions a club can make.
Rarely taken due to the fact that managers often times refuse to relinquish their control of the club and allow someone else to take over the reins.
The likes of Sir Alex and Wenger both couldn't let go at the right moment for the club and cost their team a potential next chapter of glory.
There are rare times where clubs have taken the risk.
Ajax replaced  Vic Buckingham with Rinus Michels, and Michels  built on the fluidity that Buckingham had implemented and developed it into his style of Total Footbal.
Liverpool replaced their most successful ever manager in Bill Shankly with his assistant Bob Paisley, who was tasked to rebuild an aging Liverpool team that was left by Shankly and went on to become the most successful English manager in English football history.
And Arsenal appointed Arsene Wenger to build on the success of previous manager George Graham, and ushered in the most prolific stretch in the clubs post-war history.
All of these decisions would prove to be the start of each clubs most successful period.
Fast forward to present day, we find the Premier League dominated by two clubs. Liverpool and Manchester City, both clubs have propelled themselves into the two most pristine clubs in world football, no doubt due to the tenures of Jürgen Klopp and Pep Guardiola.
These two managers are set to battle it out between themselves for footballs greatest honours for the next few years.
But due to the changing landscape of the game over the past decade, it is clear that clubs aren't as entrusting of a club to an individual due to the excessive commercial side of the footballing world.
With that said, it is unreasonable to think that either manager, Klopp or Guardiola will still be at the helm of either club in the next 10 years.
Both managers have already discussed previously their potential departure from their role in the foreseeable future, meaning that the plan of succession must come in the conversation for the boards of each club.
Thankfully for both boards they currently possess suitable successors to the current gaffer.
Both managers have already recruited their potential successor in the role of their assistant.
In Liverpool's case, Pep Lijnders.
Lijnders was hired during Brendan Rogers' tenure, and was brought in after his highly impressive achievements with Porto's youth and senior team.
He worked from the under-8s through to the under-19s in Portugal, he was instrumental in bringing through a new golden age generation for Portugal, including the likes of Diogo Dalot, Ruben Neves, Andre Gomes, Andre Silva and Joao Felix.
Rodgers sought to invigorate Liverpool's youth academy with Lijnders, who he tasked in developing their youth academy to allow an easier route for Academy graduates into the first team.
Lijnders was one of the few high profile members of the backroom staff that stayed on after Rodgers was sacked in 2015.
He was then promoted to one of the key members of the backroom staff, as one of Jürgen Klopp's first team coaches. Lijnders was promoted again to assistant manager after Željko Buvač quit in 2018.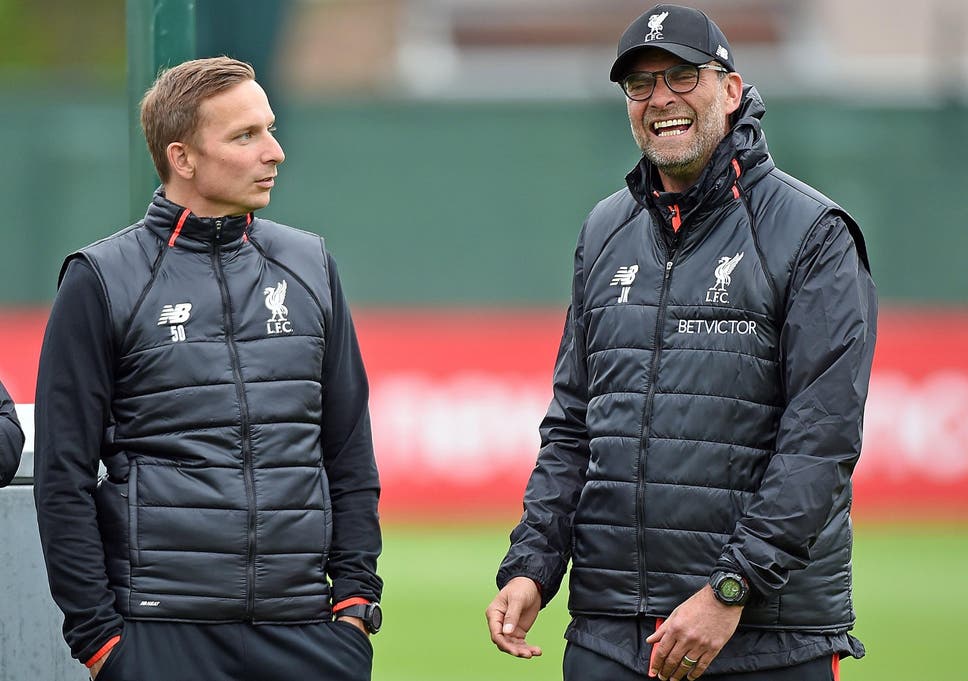 After a brief spell as manager of N.E.C in the Eredivisie, Lijnders returned to his position as assistant manager before the start of this season.
35 miles up the M62 to Manchester, it's clear that Guardiola has his complete trust in his own assistant Mikel Arteta.
Guardiola hired Arteta as his assistant, which was one of his first actions Guardiola took when he was hired as manager of Man City.
For three years now Arteta has been ever-present with Guardiola, almost acting as his understudy.
Guardiola discloses his thoughts solely with Arteta, as seen in the "All or Nothing" documentary that followed Man City throughout their centurion season, where Guardiola treats Arteta almost like he's his diary.
There's a sense that due to Guardiola's complete trust in Arteta, that he is the ultimate successor to Guardiola's tenure, if not immediately then in the near future.
Arteta has been linked twice to the Arsenal job (due to Arteta's successful stint at Arsenal where he captained the club for 4 seasons) and as well as potentially taking over the managerial role of one of Man City's sister clubs that are owned by 'City Football Group' most likely New York City FC.
Indeed, The Athletic's David Ornstein revealed that Arteta was interviewed for the Arsenal job following Arsene Wenger's retirement in 2018, but they plucked for fellow Spaniard Unai Emery instead.
Considering Arsenal's recent torrid run of form, perhaps they wished they had bet on Arteta.
In Russian theatre, Pavel Chekov was renowned for setting up a prop in the first act of the play, and having it play a pivotal part in the final act.
The "Chekov's Gun" trope is full effect here; relatively anonymous behind-the-scenes characters are waiting in the wings.
The stage is set for both Lijnders and Arteta.
They are the under the command of the best managers in world football, both assistant managers are seen by the Liverpool and Manchester city fans respectively as the right choice as the successor for their current manager.
But for the time being one thing that's clear to both Liverpool and Man City fans is that this change over period is a bridge that both clubs will have cross in the near future.
But before they come to that bridge they're going to enjoy the hell of the ride that Klopp and Guardiola have taken them on so far.