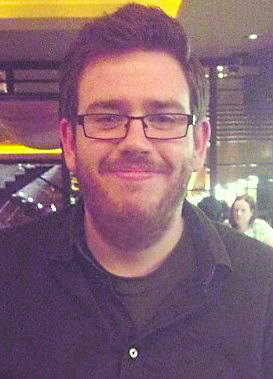 By Seán McKillen
Hi all and welcome to the University of Limerick. My name is Seán McKillen, and I am the President of the Postgraduate Students' Union (PSU) here in UL. The PSU is the official representative body of all postgraduate students in UL. Whether you are new to the area, or returning after previous study here, I would just like to introduce myself and give an insight into the services that the PSU provides and what you can expect over the course of the coming year.
The PSU is based in the Stables Courtyard. The President's office is located in here as well. We have a common room which people are free to use all year round. The common room is stocked with free teas and coffees as well as kitchen facilities (microwaves, kettle etc.) which people can avail of. The general opening times are from 8am-8pm from Monday to Friday. You can rent a key from my office, which allows you access in the evenings and at weekends.
The PSU is one of only two Graduate Unions in Ireland. We play a crucial role in making sure that the views of the postgraduate community are represented at the governing level of the University. I sit on various committees that directly impact on campus and academic life and am empowered to make representations on behalf of students to these committees as well as to their departments/faculties/supervisors. Together with other offices, I am here to ease the transition to postgraduate study. Through cooperation with vital services such as the counselling service and the international office, the PSU will make sure that you will not have to face these challenges alone. We are lucky that we have an autonomous body to advocate for the distinctive issues that we all face as postgraduate students.
I firmly believe in transparency in the decision making process at all levels of the University. After taking office I established a constitutional consultation process where students could have their say on the wording and provisions of our constitution. This process is still ongoing, and I hope that you will consider getting involved during your time here. I want to facilitate an open exchange of ideas and opinions that will lead to the formation of an even stronger Union.
To this end, I would like to announce that our Annual General Meeting (AGM) will take place on Wednesday 30th September at 6:15pm in the PSU common room. All postgraduate students are welcome to attend, and I hope to see a lot of you there. You can get involved by running for positions on the PSU Executive and Council. I'll send out more details about the positions available and how you can get involved in the coming days. Other items on the agenda include the establishment of faculty-specific research forums and the establishment of bursaries for conference attendance and participation. If you have anything you want to put on the agenda, please email psupresident@ul.ie to have your voice heard.
During the course of this semester I will be hosting a weekly social event on campus for new students. Feel free to pop in for a tea/coffee and a chat. If you have any concerns or need advice, then this might be the perfect venue for you. I'll be in touch soon with more details on this. I am also hoping to host a monthly pot luck dinner in the PSU common room, where people of different nationalities and backgrounds can come together, swap dishes and meet new people. As I said before, I'm here to aid the transition to postgraduate study, and welcome any opinions on other events that people would like to see happen over the course of the year.
My focus throughout the year will be on academic and career progression of our students. Although a healthy social is welcome, I want to encourage everyone to use their time here to grab every opportunity that they can. As I mentioned earlier, I aim to establish bursaries to facilitate conference presentations. I will be working with the graduate school and the careers office to provide workshops on conference presentations as well as writing for academic publications.
All postgraduate students are also members of the ULSU. You are entitled to join any of Clubs and Societies (C&S) that operate on campus. With over 70 active C&S groups, there is something for everyone. For those just starting, it is a great way to meet new people. I would strongly urge you to check out what they have to offer.
That's it from me for the moment. If you have any questions or queries feel free to call over to my office or email me. I am looking forward to working for you in the coming year. Best of luck with your studies.