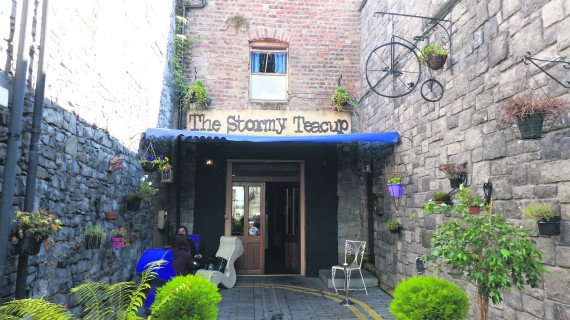 By Aisling O'Connor
After shutting it's doors last September, the popular Limerick cafe, The Stormy Teacup had its soft reopening on November 16th last year.
Following a social media countdown to tease and excite the customers, the cafe, located in Foxes Bow reopened its doors under new ownership.
As Malgozata Zararko, a member of UL's very own Tea Appreciation Society put it: "We were all quite upset when Stormy Tea Cup closed down. It was the only place we could go to apart from our usual on campus meetings without leaving Limerick or planning a trip."
The cafe is well-known amongst University of Limerick students, and other Limerick residents, for its wide variety of teas, hot chocolates and coffee.
The new owner, 19-year-old Adam Reeves had a rushed opening as he had only purchased the cafe a month prior to the re-opening.
The initial closing was seen as a huge blow to the cafe's regular customers, such as Emma Ryan, who described the cafe as feeling like home.
With its unique ambiance, and quality products, and events such as movie nights we're in for a real treat.
Customer Brian Johnston cited the brownies as the: "best brownie I have ever tasted. It was so tasty that I bought another tea and another brownie…That's what I call good business."
High quality products like this are not surprising, with Mr. Reeves placing emphasis on high quality goods.
Many, like Johnston, would argue that Limerick needs more places like The Stormy Teacup.
"You really feel like you've invited someone for a cup of tea at home. It's terrific," Zadarko added.