By: Joseph Saunders
We all love football. That's not up for debate.
However the beautiful game has been tarnished over recent months by inhumane acts of racism from the stands at football matches worldwide.
England beat Bulgaria by six goals to nil last month, but you wouldn't hear much about the result as some of the players were subject to Nazi salutes and shameful chants during the game.
The game even came to a halt after debutant Tyrone Mings, and Raheem Sterling complained to the referee.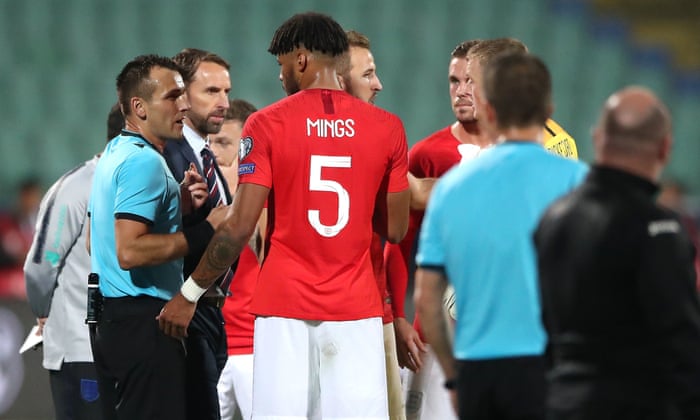 Why should anyone have to put up with that doing the thing they love?
Shockingly, Bulgaria received a pint-sized punishment for a serious crime from UEFA.
For contrast, Nicklas Bendtner was fined more by UEFA for displaying Paddy Power underpants during a goal celebration at Euro 2012.
Piara Power – the executive director of the FARE [Football Against Racism in Europe] network – meanwhile said they are "disappointed" Bulgaria will not be expelled, and "will be in touch with Uefa to explore options."
They're playing their next two games behind closed doors and received a €75,000 fine – laughable.
It is feared that racism will reach epidemic proportions if serious punishments aren't dished out.
It shows no signs of slowing up either. Mario Balotelli kicked the ball at a section of Verona fans in Italy who hurled racist abuse at him just weeks after this Bulgarian fiasco.
Poetically, Balotelli scored shortly after this. Something you love to see.
Not all players are as resilient as 'Super Mario' though, and they have a right to be protected.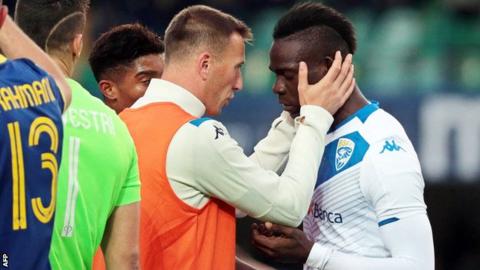 Organisations such as 'Kick It Out' and 'No Room for Racism' are making strides in the prevention, but footballing's governing bodies must follow suit.
It's not a problem in the professional game alone.
I, myself, have witnessed racist acts towards friends during GAA go unpunished and shoved under the carpet.
Even as close to home as here at UL, shamefully, there have been racist incidents earlier in the semester.
The student's union, to their credit, publicly condemned all forms of racism, but it's 2019… this really should be a thing of the past.