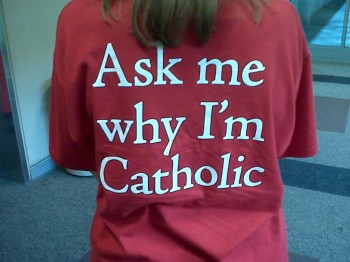 WE'VE all heard of the renowned "One Day Catholic". They turn up at a church on Christmas Day and attend a service for no reason generally other than appearances. They won't enter a church again for 12 months.
The same group of people will get married under Catholic service, foster children and have them baptised, communed and confirmed. Yet, these people nurture absolutely no religious belief whatsoever. They will throw grand parties and get royally drunk to mark the occasions. Absolutely nothing wrong with that, but you can bet your bottom dollar it won't be in the name of religion.
Sadly, this mentality, which I can only compare to utter lunacy, has been perpetrated in Ireland with alarming regularity.
There are a number of reasons why.
The cycle of raising children through a useless, antiquated and inappropriate religious system will eventually end. But this will only happen if people stand up to it. Church separation from schools will deliver massive choice in terms of a non religious primary and secondary education. Current Educate Together schools, which deliver a liberal non religious educational experience, are massively oversubscribed. It's not difficult to see why.
If were to ever father children I would consider it a dereliction of my duty as a parent to follow the aged and dilapidated method of educational brainwashing. Affairs aren't aided by recent abuse scandals, either. It is of immeasurable logic that an individual would instead make any decisions regarding religious participation when they reach a mature age. Should they then wish to enter any church of their choosing, I'll be in full support.
I fear ignorance towards alternatives is a difficulty. Just because this has been the done thing for years, and even though people disagree with it, they still continue to ignore the path less followed. A wedding minus religion does not rule out an aesthetically pleasing venue, nor does it mean a registry office.
If a society continues to quietly corroborate with the way things are for fear of questioning it, then it is nothing but unacceptably infuriating.
If I want a steak and a pint on a day called "Good Friday", I have a problem. I can buy a steak, though it might be served with dirty looks, while I won't be able to buy a pint at all! If we are to continue with such laws, we will have to be inclusive and consider the Muslims, Jews etc. too.
The most hypocritical thing of all is that when Easter time comes around, I'll eat my weight in chocolate eggs and live a long happy life with no religion at all.