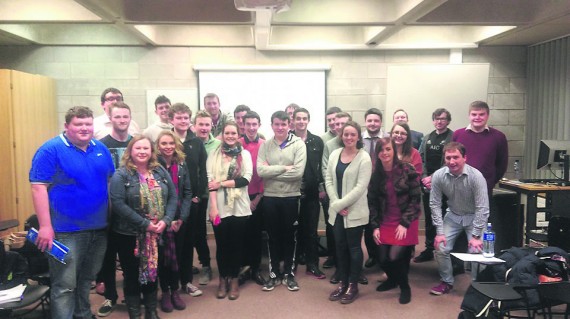 By Lisa Collins
University of Limerick societies Ográ Fianna Fáil (ÓFF), Young Fine Gael (YFG) and Sinn Féin (SF) played host to a much sought after Budget 2016 debate during this year's recent SoUL Arts Fest.
The week prior to the debate saw the announcement of Budget 2016, delivered by the current Fine Gael-Labour Government.
Youth, employment, housing and taxation were the four topics under debate. These four topics stirred much excitement and passion-filled arguments from all three political wings, with many speakers inspired by their own experiences and issues.
To ensure law and order was maintained, the debate was chaired by a member of the UL staff, who ensured participants were kept under control as things got heated, particularly around youth issues, to which many of us could relate.
The format of the debate proved for entertaining observation and one of high quality performances by all. Each speaker had four minutes to speak. YFG began, proposing and defending their budget policies under each topic. Each was met with intense response under the designated topics from ÓFF and then SF.
Issues raised were introduced and debated in response. The issues included lack of student housing (a growing problem here in Limerick), homelessness, tax cuts, and the ever-lingering silent crisis that is mental health.
Each issue was addressed with vigour by the opposition. The rebuttal was fierce and exciting. The chair, acting as a peace-keeper at times proved essential as the evening progressed, not to mention when the floor was opened up.
Unlike our elected representatives in the Dáil on occasion, the participants ensured the debate was well structured and successful in its points. Such was the success and strong showing of members from all sides, that there would be future events between the three political societies.
The event also made some realise that perhaps the pearly gates of Leinster House are not such a distant reality.