The Italian government has announced the allowance of a select number of fans to return for the cup final between Atalanta vs Juventus with the intent for the Euro 2020 finals.  
However, as fans will eventually return to the stadia the lurking problems of Italian clubs' infrastructure remain and have been accelerated by the Covid-19 pandemic. 
Older generations who remember scenes from Italia '90 and Football Italia will remember the iconic scenes of smokey pitches and the 1990s architecture of the stadiums, but the reality is that those classic cathedrals of football have issues.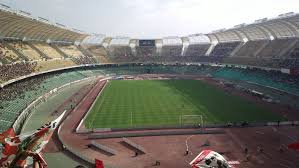 Ownership of stadia is not the same as British clubs. Clubs lease their stadiums from the city and regional councils. This is an expense for Italian clubs and although tickets from gates go to most clubs this has been decimated from the pandemic. For instance, matchday revenues accounted for 11 per cent of Juventus' total income in 2019. 
Ticket sales were already in decline before the pandemic due to the state of the stadiums themselves. Several which were built in Mussolini's time have not been updated at all besides touch-ups for Italia '90. The current state of Italian stadiums has been an ongoing issue since the world cup in 1990. Italy poured a vast amount of investment into stadia during the world cup bid to enable it to host the tournament. The investment which ran 84% over budget poured money into quickly adapting the stadium for the contest without holistic thinking. This colossal debt left clubs with lacklustre stadiums with a poor archaic design for football, and in that period where clubs pitches were being modernised with more football focus around Europe, the Italians were reluctant to spend more to tear down what had cost so much. 
30 years on from the world cup and the issue remains. Since governing bodies own many of these buildings planning permission and proposals needed to be submitted for consideration. This would be reasonable, but the Italian system is an incredibly dense bureaucratic machine that can bury projects under years of deliberation. Clubs like Fiorentina, Lazio, Roma, Cagliari and Palmero have all tried to push for changes that would improve their grounds but have been stilted by the system. 
On September 14 2020, the Italian senate made some progress by ratifying a bill known as Sbloccastadi, or stadium unblocker which will try to undo much of this red tape so clubs will be hoping to capitalise on it to modernise the league's homes. The results are to be seen however for stadiums without bars, parking, poor wifi in press areas, club shops and even poor disability and toilet services. They might be able to enhance the fan experience and upgrade their home grounds. 
Stadium conditions have harmed fan experience in general. The multi-sport domes are often old, no access, protection from rain and sections could be cordoned off due to low attendance or safety issues regarding conditions. Visually the stadiums themselves can be boring and fit for purposes with views from the pitches worse as fans can be distant due to Olympic tracks around fields as seen in Roma's stadium. Stadiums too can feel unsafe as curves can be highly policed due to ultra-behaviours and fans can feel locked into sections. This being doubled-edged, as well as the cost of security, falls upon owners so not only is the process disincentivising fans to games, but it costs them too. 
The experience has led to low attendance across the country as fans favour saving money and staying home for games. Napoli only sold 9,000 tickets in 2019 despite making significant upgrades to their aged stadium which the president describes as "a toilet". There are socio-economic reasons for this on top of this but as owners focus on TV rights over-improving stadiums experience it pushes more fans home and to the screens.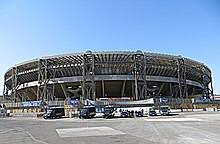 These stadia are quoted as one reason the fortune of Italian clubs turned in the late 2000s, after the banking crash in 2008, clubs struggled to garner income from these creaky homes which were unattractive to local fans and international audiences which affected TV rights. This led to league clubs being dependent on TV rights. In 2010, Second Division side Triestina closed their stadium to save money and used cardboard cut-outs to fill out instead. This further stalled the progress of stadiums in Italy. A financially impoverished Italy emerging from the covid-19 period could see this return.
Therefore, as fans finally see the inside the stadiums it's vital to continue the progress made by Sbloccastadi and bodies like Serie A/UFEA to start pushing to modernise the Italian game for fans. The world is craving to return the cauldrons of football and the Italian ones are as iconic as any but the issues that existed before covid-19 could be improved to greatly improved the Serie A especially in a time where the league quality has never been better.