By Jordan Lynch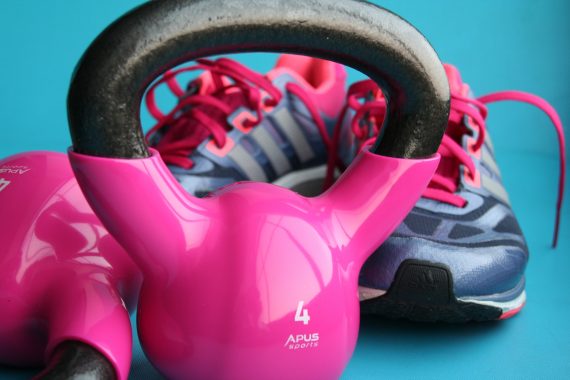 Getting into a good exercise routine can be tough at the best of times, especially at college. It's hard to find the time or motivation to work out between all the lectures, nights out and of course, the napping.
As tough as it is to get into the swing of things, regular exercise can help you with your studies, give you those all-important endorphins and even help you sleep better.
If like me, you find the thought of going for a run nauseating and going to the gym more puzzling than trying to navigate the main building, the sport arena's exercise classes might just be for you.
Boasting over seventy classes a week, the arena has something for everyone whether you're a complete newbie or a fitness connoisseur.
For those who find themselves getting bored of endless reps of squats and lunges, why not try Zumba or Total Body Workout, which offer a fast paced, fun environment to get your sweat on.
According to the arena's website the emphasis in Zumba is "sweat as you smile".
If weightlifting is your jam but you prefer working out in a group environment then Bodypump might just be for you, which guarantees that "everyone leaves feeling like they've had a great workout".
If you're new to the gym or exercise in general, Fit for Life offers "a low impact conditioning class" that will ease you into things.
Personally, my favourite class is Spinning – indoor cycling which gets your heart racing and strengthens your legs. The best part is that they turn the lights down so nobody can see you suffering.
If none of these sound like they're for you, check out the arena's website which has a full list of class descriptions, cost and the full timetable, there's bound to be something for you.
If you do decide to try a few of these, here are my top tips:
1. Bring a towel as well as water, you will sweat and you'll be glad you brought it.
2. If you're nervous bring a friend, at least if you go down they're going down with you.
3. Don't be discouraged if you didn't get the hang of something after one class, it might take a few for you to get used to it.
4. Go at your own pace, don't push yourself too hard just to keep up with others.
5. Have fun, exercise should be enjoyable not a chore!