By KYLE LEHANE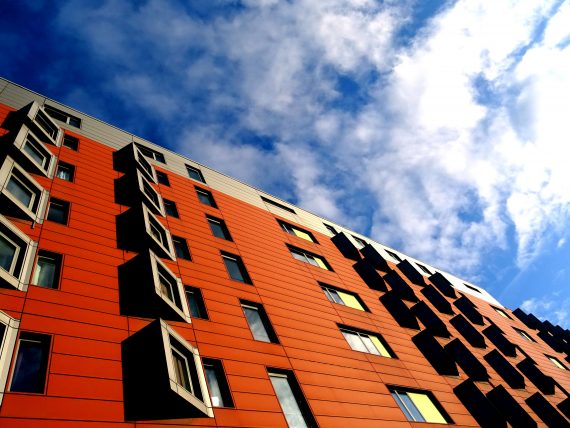 From couch surfing and dodgy landlords to a house full of Mormons, University of Limerick students have experienced the worst when it comes to finding suitable college accommodation in Limerick.
Like many other third-level students, UL alumni are feeling the brunt of the accommodation shortage. Some are dealing with real life nightmares and putting up with horrific conditions just for a place to sleep at night.
Lily Healy, a 1st year P.E. and Geography student, reveals how her desperate search for accommodation has resulted in her being in the most unusual of circumstances. "So I was led to believe that the house was digs due to it being listed on the off-campus accommodation list given by UL. I didn't even know there were other people living there until the day I moved up." admitted Lily.
To her surprise, she wasn't about to enter into anything resembling the house she had seen online but instead was moving into a three bed house with four other students and a family of five all living under the one roof.
"It didn't look like the pictures at all. No desk, windows boarded up and the place is dirty all the time. My mam took pictures of everything but I don't think what's going on there is all above board."
Being told that they were being put on a waiting list offers little realistic hope to many students who spend, what seems an eternity, ringing landlords. One of these students was Chloe O'Keeffe, a 2nd year New media and English student, who found some landlords to be horrific.
"I found several people being really optimistic on the phone and saying to ring them at a specific date so we could organise things. Then you ring them and the house is gone." Chloe angrily revealed.
Chloe, like Lily, looked through many online lists; daft.ie, myhome.ie etc , however, Chloe felt like she was reaching nothing but brick walls in regards to fair, decent accommodation.
She recalled one incident where a landlord wanted the rent up front in one lump sum at the start of the year- an amount equating to over five thousand euro.
This feeling of being hard done by is a common emotion amongst those who have felt the true impact of Ireland's student accommodation crisis.
Many students are left with no other feasible option as a result and are forced to commute to college daily. This is disastrous for any student.
No one knows this better than 2nd year New Media and English student Kealan McCormack, who had to commute in semester one of his first year from Nenagh, County Tipperary every day.
"The commute begins to really drain you after a while. It really ruined the social life." divulged Kealan.
Kealan was fortunate enough to get a house in semester two however he now experienced the dreaded landlord from hell.
"Overall the experience was really tough. It is so difficult to find accommodation here that is a fair price and not in a horrific state."
Interacting with fellow students and making friends is probably one of the best parts of the college lifestyle however students like Lily, Chloe and Kealan couldn't take part in this vital college experience.
"I see other people who are in houses with other students and it seems like great craic. I've a lot of hassle to put up with. I'm not even allowed to bring friends over!" Lily disclosed.
This sentiment is shared by Kealan who said, because of him having to commute every day when he began college that he only began to actually get to know the people in his course by the end of semester two of his first year.
"It's the small things like grabbing a bite to eat in Paddocks or staying around after class to go to Stables for a few, that people with reasonable accommodation take for granted. You can't do those little, spontaneous bonding things when you're afraid that you'll miss the bus or if you have that cheeky pint will you have enough money to get the train home. It plagues your every decision."
When it comes to advice on the subject of accommodation the message is universal; start early to avoid hassle.
Chloe shared the popular attitude of how last year she laughed at people when they said they were sorting out accommodation and it wasn't even March, but the joke ended up being on her unfortunately.
Overall, these students' stories all share a running theme of disappointment, tiredness and gloom. To ensure maximum opportunity in your accommodation quest is hard, you must expect the unexpected. These students are proof that houses and vacancies in houses can fall through very quickly.
Those who have trouble with looking for accommodation are advised to contact the accommodation service of their respective universities/ institutes.