By Niamh Delmer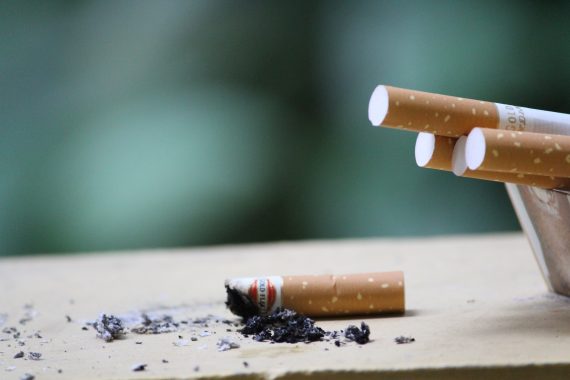 In 2004, the Irish government introduced a ban on smoking in the workplace. 13 years later, the University of Limerick have decided to implement a similar restriction on smoking throughout the university campus.
The original plan was to introduce a complete smoking ban throughout the whole campus in week one of this semester. Dr. Des Fitzgerald, President of UL, spoke to the Students' Union over summer in search of the opinions of the students of UL on the topic. However, according to Jack Shelly, President of ULSU, this was not possible while students were away on summer break. Due to this, it was decided to implement no-smoking zones across campus for the first semester in hopes of a complete ban being introduced by second semester.
Since the announcement of the smoking restriction being introduced across campus, there have been many mixed reviews. Some students seem to be more than dissatisfied with the new changes with one student describing it as "what a joke" on the Student's Union Facebook page. However, there are many students and staff of UL who are more than willing to embrace the ban clearly identifying the benefits that will follow suit.
Speaking to Jack Shelly, President of UL's Students' Union, he explained, "I'd definitely be in favour of a healthier campus and I can see the benefits of it. Anything that would improve the health of students and staff on campus I'd be in favour of…as for any criticisms that we are getting, we're trying to say to them that this is here just to promote the health of the students."
The implementation of the new ban is something many students and staff have been wondering about. "It's not going to be policed – there's not going to be fines given out. It's going to be 'we'd rather you not smoke here' than 'smoking is completely prohibited'. It's going to be a case of hoping that people comply with it", Shelly disclosed.
The SU president holds great confidence in the success of the new ban despite some criticisms that may have been received. He reveals he believes that simply by placing signs around smoke-free zones rather than strictly policing the ban will have a good effect on students as "once there are signs up and once it's not allowed, people are going to be afraid of what other people think of them. So, if they're smoking they're going to be looking at people thinking 'they're looking at me thinking what's this lad doing smoking'…I think that's the way it'll work like people will be conscious of what other people think and they're not going to do it."
Alluding to the ban of smoking in the workplace introduced in 2004, Shelly reminded us that there were huge criticisms of such a ban at that time and now, to think of smoking inside a public building is a crazy thought to all of us and he believes the same will happen for UL. "People say it's not going to work but I think it will, it's just going to take time. Like people said that smoking in restaurants and bars – up to that point everyone was just so used to it being the norm – they said it's not going to work but if you think back on it now, we think it's crazy – the idea that people would ever smoke inside a restaurant or a bar."
There are many students in agreement with the SU President including Hannah Rabbitte, a second year student studying PE and Irish teaching. Hannah explains, "I think the idea of no smoking on campus is great because it takes into consideration the students who don't smoke. It makes a much nicer and healthier environment for the students."
Another second year student, Darren Faul made the point that a lot of college students are "social smokers who smoke because one or two of their friends do and they don't want to miss out on the craic in the smoking area". Darren suggested that restricting smoking across campus will discourage social smoking, thus, reducing the amount of university students smoking.
Despite any criticisms it may have received, it is clear the smoking ban is being implemented with the health of the students and staff of UL at the forefront of the minds of those involved. UL is set to join many universities, including over a thousand in the U.S. in having a successfully smoke-free campus and thus, a healthier staff and student body.