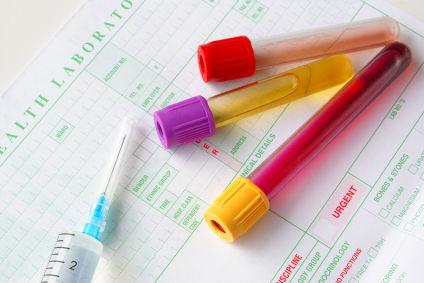 By Michaela Deane
Last week I was doing a vox pop for An Focal, and the question was: Would you be embarrassed to get an STI test? And it seems that people were embarrassed about more than just the idea of getting the test itself.
The question I asked was followed by many bowed heads and flushed cheeks; nobody wanted to answer this question. Of the few people who would answer, "Can I use a fake name?" was a popular question. So why are we so embarrassed about STI checks? And why don't we get them?
This shows that going to an STI clinic is still something that has a lot of stigma attached to it. It's all very "hush hush" and nobody really knows what to say when they're asked about it. But what I'm asking is, what's the point in being embarrassed about it? If you're sexually active, then there's a chance that you could have an STI, and there's no point in feeling ashamed. It could literally happen to anyone.
Another response I got was: "No, because I don't have one." So many students just assume that they're clear of STIs, with a common reason being that they have no symptoms. The reality is that many STIs don't even have any symptoms, meaning the illness can go undiagnosed until it goes too far and God forbid, you become infertile. This is one of the many reasons that being checked is so important.
Students are often lacking in money, I think we can all vouch for that one. Here in UL, a visit to the STI clinic will leave a €30 hole in your pocket, and it's something a lot of students just aren't willing to pay. This is another factor that puts students off getting STI checks. Between presuming you don't have one because you have no symptoms and the hefty cost, it's easy to see why students can keep putting off the idea.
Going for an STI test can be daunting, but if you're sexually active it's something that needs to be done. There's a common misconception that only people who've had lots of sex will end up with STI's, but whether you've had sex with two people or twenty, there's still the chance that it could happen to you. When treatment for STIs is so quick and easy, what's the point in not being tested? One course of antibiotics and that pesky STI is gone.
So if you've been thinking of getting an STI test, I'd say to just go for it. There's no need to be embarrassed or ashamed; all it takes is a couple of minutes and at least then you're reassured that you're in the clear. Put that €30 and your pride aside, and head on in to the clinic.