The University of Limerick is currently facing an unprecedented student homelessness crisis.
Continued unsustainable growth of the student population by the university, without an increase in the number of on campus beds available has led to students commuting hours to lectures, sleeping on floors and paying hundreds per week for a roof over their heads in hotels.
Speaking to An Focal, UL Student Life President Cillian O'Donoghue and UL Postgraduate Student Union Vice President Louis Pemble both assessed the situation.
"This [accommodation] shortage has been on the cards for the last number of years but is really starting to come to the fore now," the Student Life President said.
The ULPSU VP said, "the real crux of the matter is that student numbers in UL have gone up by the 1000's over the last number of years and the accommodation hasn't grown with it, be it on campus or off campus, there has been no student housing built."
According to Pemble, the University has been made aware of the situation by the PSU and asked to stop expanding but "they've said it is not an option because that's the model they're using, that's how they [UL] pay the bills."
The pressure of COVID-19 and work from home has put additional strain on the local housing market, leaving students at a loss for off campus accommodation.
"There's a lot of working professionals moving back to Limerick and they've taken up rooms that weren't occupied by students during Covid. Unfortunately, these houses that they're renting were actually occupied by students before. So it's just added to the shortage really," O'Donoghue said.
He stressed that this is the worst crisis we've ever seen here in Limerick and that students are missing out on vital university experiences as a result.
"I spoke to students who were paying €380 or a week in a hotel in Limerick until they can find a room which is just so stressful for students. It's not right"
The Student Life President added that the idea of reliance on the external rental market is "crashing down" and there will be a need for purpose built student accommodation both on and off campus.
There are currently no plans in place for more purpose built student accommodation at UL. The Student Life President alongside the Welfare Officer Seán Ó Maoilchiaráin who both sit on UL's Governing Authority have highlighted the issue and requested they provide a plan for the next Governing Authority meeting around the accommodation crisis in mid-November.
Despite O'Donoghue's Position as President of UL Student Life, he stated that "we are not in the position really to make demands" [of UL], although he sees the union as being capable of raising issues with the university. This stance, coming in the light of the last piece of union activism before the COVID lockdowns being the union's successful campaign against UL turning single bedrooms into double rooms in on-campus accommodation, seems surprising.
During that campaign, Student President Jack Scanlon told campaigners that given the pattern of newly-elected student officers not wanting to get off to an aggressive start in their relationship with UL, each new team starts their terms being polite and ends it by taking firm stances.
He elaborated that this meant that in cases of multi-annual issues, the union's aggression would effectively reset after each election, meaning that UL just had to sit tight and the problem would go away. Scanlon's conclusion? Making demands of the university is the only way to make progress on serious issues.
The Student Life President said that "If it [the provision of more accommodation] does happen, it won't be for the next three years, it's going to require government funding. We need solutions for the long term and short term."
He added that Student Life are "very happy to work with UL and Limerick City Council but ultimately it comes down to government policy," so if the government isn't favourable to new student accommodation, it is the students who will suffer as a result.
Meanwhile Pemble has been applying pressure to CAMPG (Covid Academic Monitoring Planning Group) to accommodate student facilities and requirements in a post COVID-19 environment; primarily accommodation and study spaces on campus.
"It's our responsibility to keep the pressure on the universities to get it solved, ASAP," he said, noting that UL has only set aside capacity for 324 students in study spaces, many of which are in noisy areas such as Red Raisins [note: this interview was conducted before the recent changes to the Library capacity.]
Hopeful to get answers sooner rather than later, and whether plans get put in place or not, the ULPSU VP knows "there could be another 24 months, or a while yet" for action so keeping the pressure on UL is going to be important.
Pemble added, "A student village isn't going to get built in six months, we're realistic about that. So that's why, it has to be something a bit outside the box," giving credit to staff members that have taken in students and encouraging more to do so.
O'Donoghue and Academic Officer Alice Hynes also spoke to CAMPG and outlined that students should be accommodated with online resources, lectures and course materials, especially those who are facing homelessness.
Issues such as Erasmus students who can't get credits from their home university if they can't come to college in Limerick due to the lack of accommodation have also been addressed and the Student Life President is working with UL Global for a solution.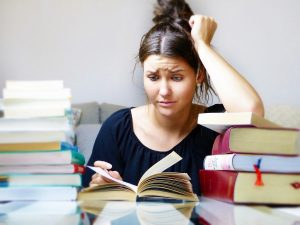 Similarly, the ULPSU VP ​​outlined that international students don't have the network of people locally that an Irish student might have so it is very hard for them.
"We direct them to the accommodation office but the fact of the matter is the accommodation office more often than not, doesn't have anything. If the house or room is advertised on rent or daft, it goes so, so, quickly."
Pemble advised students to be flexible, consider living somewhere a little bit further away, but on the bus routes and the main thing is to get a roof over their heads.
The Student Life President said "it's very difficult to tell students not to give up on finding accommodation" compared to previous years but this year is especially valid, highlighting how bad the situation is.
"I don't feel comfortable telling students to keep trying to find accommodation because I don't know, I genuinely cannot say that there is accommodation available for them"
O'Donoghue added to make sure you assess your situation and drop into Student Life before making any decisions around the future of your academics or dropping out.
With the current crisis comes a lack of infrastructure for the growing campus community and a need for more staff, restaurants, lecture space, and study rooms, O'Donoghue stressed that this is a hugely worrying part of his job as President.
"I don't see evidence of that happening from UL and that's why we're really working on trying to fix the problems that have happened over the last 10 years from the lack of planning, etc."
However, he is not yet ready to commit to protests. When questioned about UL Student Life's historic support for nationwide USI-run protests versus its silence on the recent "No Keys, No Degrees" sleep-outs in front of the Dáil, O'Donoghue expressed "100%" verbal support for USI and its allies' "brilliant campaign", but declined to commit the union's resources to protests until he hears UL Governing Authority's plans, stressing that if he is unhappy with the response from the university he will be pushing for a strong response from the union including protests.
In a recent exclusive interview with ULFM, UL's President Professor Kerstin Mey pointed out that the accommodation crisis is a sectoral crisis due to the lack of housing across the country, not just Limerick and that we have to be "very creative to find ways of supporting our students."
Both the Student Life President and ULPSU VP are in agreement that the current homelessness crisis is a disappointing consequence at the hands of the university's growth without pre-planning and adequate solutions.
The PSU VP also noted that the message from UL about this semester is "back to normal," and from what he has seen, this semester is not up to the standard of the last normal semester in Autumn 2019.