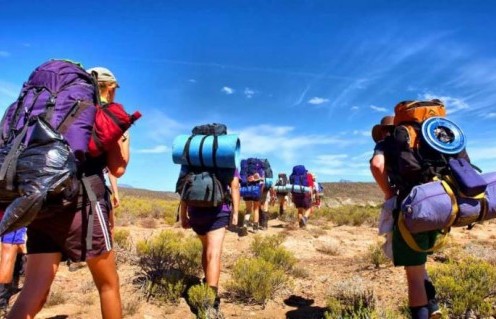 HOW can a summer adventure in the States plan itself for you by surprise? If you are a student looking to travel for the entire summer on a low budget you might think the U.S.A. is off limits. The cost and hassle of organising such a trip seems a bit intimidating. You're either eating into your savings by travelling for three months with no income, or you do the J1 thing and get a job out there to keep you going, but then you're tied down to wherever you are working and don't get to do the travelling you went there for!
Well it can be much easier to solve this than you previously thought if you visit www.workaway.info .This is a site where anyone looking to travel can find offers of food and accommodation in return for a few hours of light work a day. Because you are not paid in money you don't need a working visa and as long as the trip is less than ninety days you don't need any visa at all thanks to the visa waiver program. I created a profile and was contacted by people from China, America, Mexico, Canada and France within the space of a couple of months, all looking for me to visit them as soon as I could.
I had been planning a trip around Europe and hadn't even considered going to America because of the reasons mentioned above but when I got an offer from a friendly family in Virginia who were offering everything I wanted to have an exciting summer abroad, I couldn't say no. In return for a few hours of my help a day they would offer me bed and board. The best part is that you can travel all over America the same way because unlike a normal job where you don't know if you'll get new work if you move, on workaway you can have it all set up before you leave. It's very similar to WOOFing (working on an organic farm) except the work is more varied and can cover more locations. Joining the site costs twenty dollars for two years but compare that to the cost of a J1 visa at over hundred euro and it's negligible. And of course if you want to have even more places to stay available to you, then why not try spicing up your travel plans on the cheap with couchsurfing.org?
There's never been a better time to plan a global adventure on a small budget. All the resources and advice you need are easily available and if you need some inspiration on where to head to first then check out nomadicmatt.com to get tips from someone who is a seasoned pro at exploring the world on a student budget.
By Ethan O'Brien