By: Shannon Sweeney
UL Student Life and Student Council voted unanimously to pass a proposal to lobby the University for an official sexual harassment policy.
Student Council Chairperson, Mary-Ellen O'Keefe, brought the proposal to the student council on Tuesday evening.
The proposal contained six recommendations on creating a shared university policy to supporting victims of sexual assault and harassment.
"Sexual harassment is not an individual problem, it's a community problem, it's all our problem, and we are not treating it like this on campus. People are being left alone, and we can't do that anymore," Ms. O'Keefe said.
The UL Policy for Student Dignity and Respect has not been updated since 2013 and doesn't mention sexual harassment or sexual assault.
"Children have been born and are now in Primary school since the current policy has been updated," she said.
The Student handbook does mention sexual harassment but doesn't define it and doesn't mention sexual assault, nor does it outline potential penalties if the policy is breached.
The UL Policy for Staff Dignity and Respect, which was last updated in 2016 does define sexual harassment. "That's a really great thing, but it misses out on the students," Ms. O'Keefe said.
The council voted on the following recommendations:
1. Create a shared sexual harassment policy for the whole University.
2. Define sexual harassment and sexual assault, outline the potential penalties, and outline the complaint process for both the accused and accuser.
3. Two student advocates available to students, one male and one female, and that the advocates to receive sensitivity training.
4. Roll out Policy Awareness training across the University and Sensitivity training for staff.
5. The University to hire a person to oversee creating a sexual harassment policy, ensuring it implemented and reviewing it when necessary.
6. Gender information, action taken and harm to victims and whether the harassment was repeated to be collected from complaints, anonymised and data be shared throughout the University
Ms. O'Keefe says that not only is not enough information about complaints being collected, but the number of complaints does not match up with the research.
According to Ms. O'Keefe, between 2012 and 2018 there were 11 reports made against students and three against staff.
These numbers were obtained through a Freedom of Information (FOI) request made by Ms. O'Keefe.
"There is an awful lot of information missing; these numbers are tiny, they are minuscule compared to what other all studies have found," she said.
A 2018 NUI Galway report on Smart Consent Workshops showed that by fourth-year 70 percent of female students and 58 percent of male students say that they have experienced sexual harassment.
In the same report, 73 percent of female students and 47 percent of male students experienced unwanted sexual attention.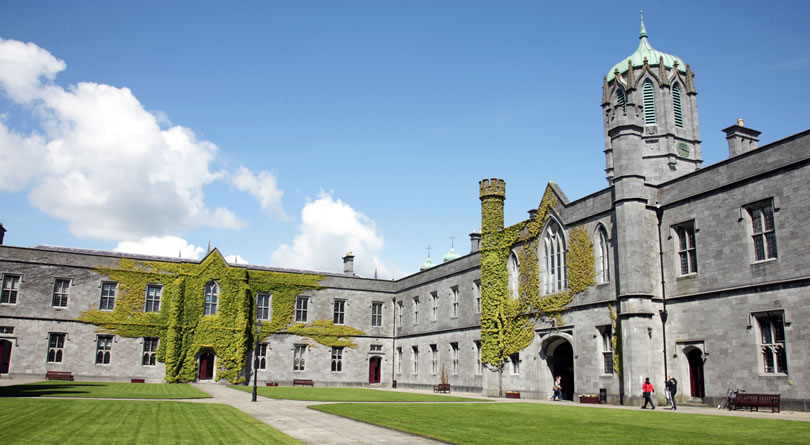 Unwanted sexual attention can be touching someone without their consent or attempting to convince someone to take up a relationship despite them saying no or otherwise refusing.
Ms. O'Keefe is a fourth year Joint Honours student; five of the six recommendations came from her Final Year project with a sixth contributed by Welfare officer Lorcan O'Donnell.
Ms. O'Keefe believes that implementing her recommendations on campus will ensure that victims will have access to adequate support when they make a complaint.
"There are staff on campus who are also students on campus and if they are sexually assaulted on campus or sexually harassed, or harass someone else, which policy do you use? Who decides which policy to use? We are all stakeholders in this community, and everyone should be held to the same standards," said Ms. O'Keefe.
She says defining sexual harassment and assault sends a message that this behaviour will not be tolerated at UL.
Students would also need to be informed about what the policy is on campus.
"The consent classes don't, as far as I am aware, make students aware of the policy because there isn't really one. It would take no more than ten minutes, the last thing we want is for someone who has been assaulted or harassed thinking, what do I do now," she said.