Photo via Twitter user https://twitter.com/taragiddens?lang=en
By: Erin Dyer
THIS week Ireland has been enjoying the benefits of global warming in the form of an unnaturally warm start to spring.
Students everywhere were donning shorts and t-shirts and grabbing a cheeky 99 as we basked in temperatures that hit a "scorching" 15 degrees here in Limerick.
You'd swear we all lived somewhere by the Mediterranean the way we were all going on- Stables was bustling, and the green in front of the library was filled with students getting some important vitamin D.
This is in stark contrast to the seemingly-endless weather warnings Met Eireann were dishing out like election candidates dishing out leaflets during charity week.
However on Thursday the 28th of March, a troubling realisation came to light.
Although everyone had gone home the green itself wasn't empty- it was covered in rubbish.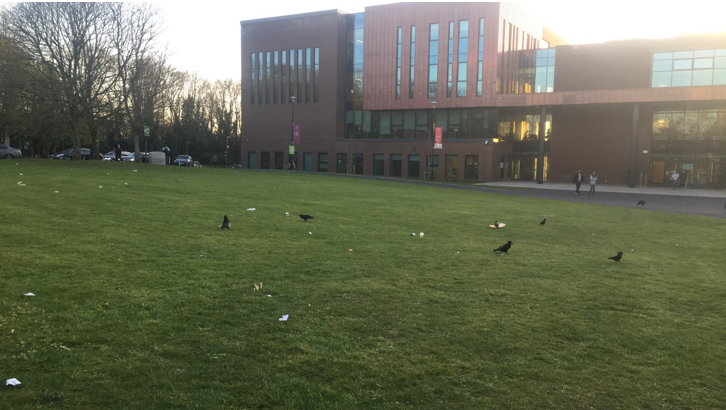 With the environment a popular topic of discussion in the news and online, it's hard to believe the amount that was littered across our usually picturesque campus.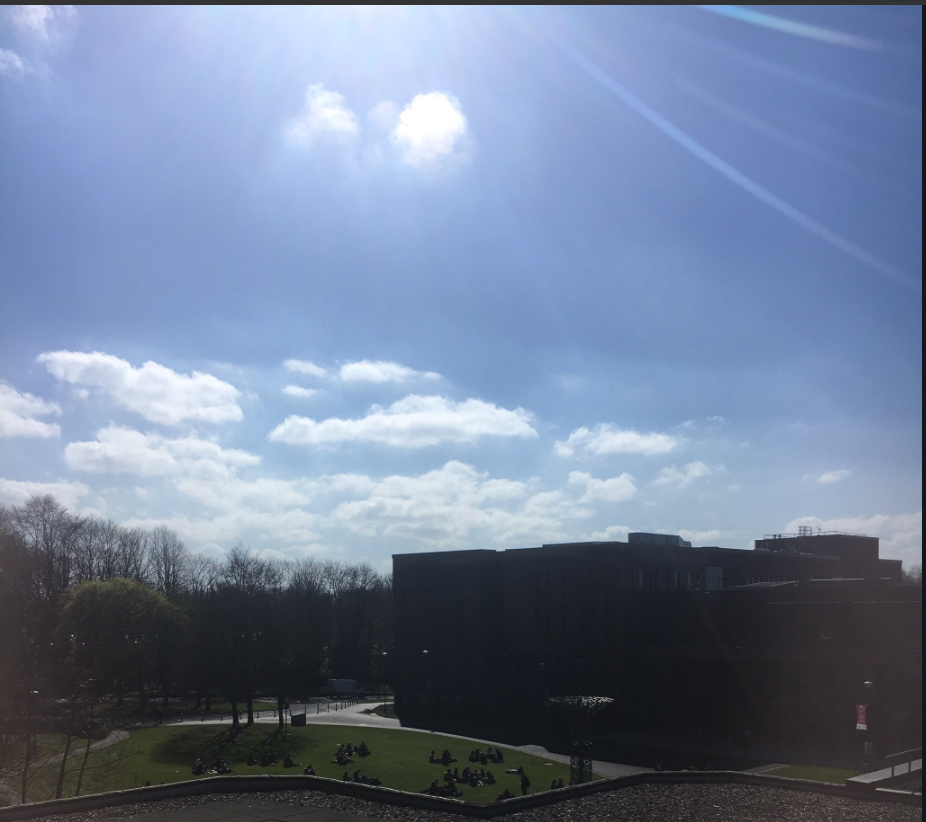 Indeed, this isn't the first time An Focal has reported on this issue but if it's being reported twice in a month, that points to a deeper problem within the UL student body.
As individuals we have a responsibility to clean up after ourselves, there are no excuses for the mess of plastic, cans, and food strewn across the grass.
It seems that, while the sun was out, this responsibility was abandoned and everyone seemed to stop caring about the environment around us.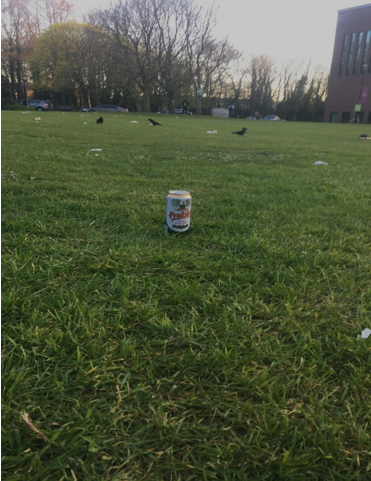 Let's face facts.
Ireland's environment is among the worst in the European Union, it was revealed that not only will we miss our projected targets for climate change- we might not even make them by 2050.
And this isn't just the ramblings of a hippy-dippy college student – this is a view shared by practically every scientist or climatologist worth their salt.
While this is largely due to agriculture and industry, it is worth mentioning that litter and waste are so typical in Ireland that only 12% of the country is left unpolluted.
For a country that's nickname is the "Emerald Isle," this statistic is a troubling one.
Our planet is literally dying, and while we think a small bit of plastic or a can or two isn't a vast amount, lots of little things come together to make one big problem.
Not to bring a downer to an all-round nice week but we're all aware that straws are killing the turtles, so why leave something as big as a can on the beautiful lawn outside your University?
Taking your rubbish isn't the hardest thing that anyone can do, but maybe we should try a little harder to remind ourselves that we're the reason for our favourite animals disappearing.
So remember the next time you want to have a picnic outside the library, you should bring your rubbish back home with you- or if that's too difficult why not use one of the many bins that are all over campus?
Maybe then our grandchildren will be able to enjoy a cheeky pint in Stables on a hot day in college.