When Fight Club came out in 1999, it failed to make a profit at the box office, got one technical Oscar nomination in Sound Effects Editing, and caused Hollywood to take less risks on edgy, adult novel adaptations.
Yet 20 years later, the film is a cultural phenomenon, it is often cited in critics circles as one of the greatest films of the late 1990's, and makes up the "I'm super into film, really" film school dropout trifecta along with Donnie Darko and Pulp Fiction.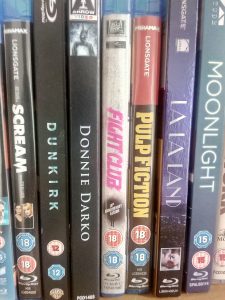 But why has it endured? The ODEON are showing it this Monday night at 8pm, such is it's popularity. Not bad for a film that critics at the time dismissed for not being as good as Se7en.
One could point towards the world-class direction of David Fincher – he is held up as one of the last true great old-school directors working today, and his the last 5 films he has made (Zodiac, Benjamin Button, Social Network, Girl With Dragon Tattoo and Gone Girl) were either some of the best-reviewed or commercially successful films of their year.
You could also point towards the electric lead performances of Edward Norton and Brad Pitt – Norton was well on his way to being replaced as The Hulk for being difficult to work with by now, and Brad Pitt was about to become the 21st century's first real megastar, and their on-screen chemistry is magnetic.
Or perhaps you could point to something is the most unquantifiable of all – it simply feels like the late 90s.
If the continued popularity of Friends and chart-conquering dominance of 90s hip-hop inspired music has thought us anything, people are suckers for anything 90s, and Fight Club is the most 90s movie of them all.
The film screams 90s, from the frosted tips on Brad Pitt's character, to a soundtrack by the Dust Brothers, to the super serious and super deep tripe your Joe Rogan watching roommate trots out after their 6th can at pre drinks.
There's also Jeff Cronenweth's smoky cinematography. Every frame from the film looks like a GAP catalogue photoshoot that was shot while all the photographers were going through a messy break-up.
Cronenweth is still Fincher's Director of Photography to this day, and it's hard to imagine Fincher's films without that late night scuzz about them.
Fight Club is on in the Odeon cinema, Castletroy at 8:15pm, Monday October 1st.