When it comes to co-op you've got two options – co-op in Ireland or Global co-op. I chose global co-op and it's probably one of the best decisions I've ever made. I didn't think twice about doing it but if you are thinking about it and have your doubts, I'm here to try and answer all your 'what ifs'.
New things are scary and it's completely normal to have all the 'what ifs' going through your head. Moving to college was probably scary at the time, but you managed that!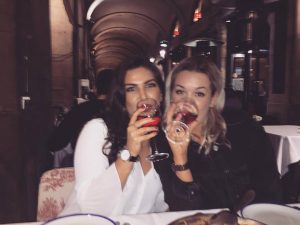 What if I get homesick?
Hello, you… Meet, you.
There will be some weeks that go past, and they'll go so quick because you always have something to do with all the new people in your life in your new home. Then there will be days where you do nothing but go to work and come home for the evening. That's probably when you'll feel a bit homesick.
But once you do something by yourself, whether it's go for a walk or sit alone in an Irish pub watching the GAA you'll learn more about yourself. You see that you're actually independent, you're completely fine in your own company and that it's ok to not be having the best time of your life 100% of the time.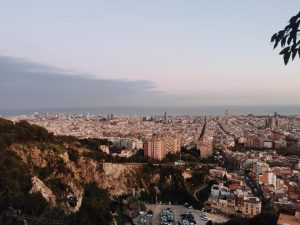 It's completely awakening to realise that you're all you have – it makes you see the difference in the things and people who do and do not matter.
You don't usually know what the outcome of a change in circumstances is going to be like. Change is scary, and this will be a big change, but change is needed.
Would it not make more sense to get into a company in Ireland that will hire me after I graduate?
Ireland, the village you grew up in and the people will always be there.
You're probably too busy in Stables at the minute to even care about your CV (and I'm ridiculously jealous) but when it comes to fourth year and you can say on your CV that you did an internship in a company abroad it'll stand out.
It'll show how adaptable, confident and determined you are. By doing global coop you're giving yourself the chance to work with people from all over the world. It's coming to the end of my placement and I've worked with people from anywhere from Egypt, to Malaysia, to South America. You get to learn about other cultures, how they work, and you make friends with people from completely different backgrounds with totally different views on the world.
When you're working with a team of people who speak different languages, work at different paces and have different priorities, your teamwork skills and communication skills are challenged but working in an international office shows how well you use those skills.
Is that all I'll get out of it – a good CV?
If you make yourself more employable, that's all well and good. But you'll leave the country having picked up or improved a foreign language, friends from all over the world, unbelievable memories and a whole new appreciation for the people and the place you call home.
If you're still unsure about it, consider doing a split placement. Seven months in a foreign city alone can be a bit much at times so it could be a good decision to do half of your placement at home and the other half in a city you've never been to before!
So, here's my question for you: You're thinking about, part of you wants to do it, so, why not?