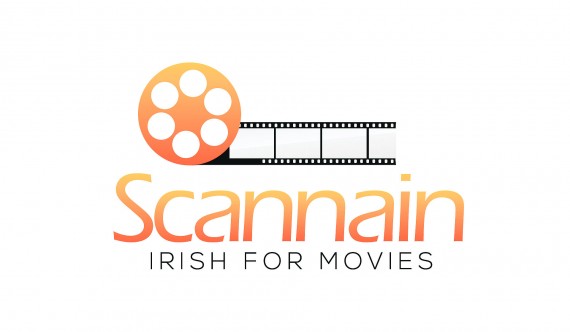 By Eilís Walsh
What year did you graduate from the University of Limerick and what was the University like at that time?
I graduated in 2005. The University was about half the size it is today as the campus on the Clare side of the river had not really been developed. Thomond Village had just been completed though, so there was a reason to cross that windy bridge.
What course did you graduate from and was it a stepping stone in terms of your career? If so, how?
I studied Law & Accounting. I work now in the Financial Services Industry so my degree helped me get a foot in the door. As to my career it has had no real impact as I moved away from the financial or legal activities and towards computer and process automation. I knew while studying it that the law side in particular was not for me. It's hard to know when you're 18 and leaving school what exactly it is that you'd like to be doing 10-15 years later.
Talk to me a little about your time in UL, what sort of experience did you have there?
I'd had a great time at UL. Coming from a small town in Carlow it was a huge change to have that many young people of my own age around. The university offered a chance to try out new sports, join new clubs, and make new friends. Being on the other side of the country meant that I'd left all of my school friends behind, so I had to start again from scratch. That's where being part of a team, or a club, or society, or An Focal helped immensely. I'd be a shy guy by nature and these allowed me to come out of my shell.
In 2009, Scannain the blog was founded, but then why did you set up a film website? What were the site's origins? What is your role within the website?
In 2009, the current iteration of Scannain was founded. The original version (Scannan, without the i) was founded while I was in UL. I'd really wanted to write for Film Ireland, back when it was a magazine as well as a website, but I couldn't get in there. So I started my own! I foolishly let it lapse when I left only to have to start afresh 4 years later. In the interim I'd moved to Dublin and started working so I'd less free time than I had during my UL days. The original site had no content management system so I coded every page and every article, which took a long time. Had I known then about blogging platforms like WordPress, I would never had let it lapse. I started blogging with Culch.ie in '08, mostly about films, but also about TV and technology.  I'd moved to Amsterdam in that year so I wanted a connection to home. Also, films are released on a Thursday in the Netherlands rather than a Friday so that gave me the ability to have a review up before the release here. Writing for Culch gave me the confidence in my writing to strike out on my own again, this time with the i!
The site started off as a blog for my thoughts on film related news and to host my own reviews of the major releases. It morphed into a regular film news and reviews site, but over time I came to realise that on my own I could not compete with the massive film news sites that were out there. That led to me opening the doors to other writers on the site, and moving more into an editorial role. Philip Bagnall and Jason Coyle, who are my two closest confidants on the site, came in 2013, with Philip taking the role of Reviews Editor. He's responsible for assigning the new releases to our pool of writers and editing their reports. That left me free to concentrate on the news side of the site which I turned to focus on domestic film production and the performance of Irish film abroad. I rarely write reviews these days, but I still write about 90% of the content on the site.
Did your time in the University of Limerick have an influence on the direction you took after college and/or have any influence in founding Scannain?
I started writing reviews first for An Focal while I was there. I'd a great editor in Sarah Ni Riain who both encouraged and corrected my early endeavours. Scannain as it is now would not exist without the paper and without Sarah.
Do you think it is important for students to take an interest in creative hobbies, such as filmmaking?
I think it's absolutely essential that if you think you might be creative in any way, that you find a way to express yourself in such a manner. Filmmaking is a brilliant way to be creative as we all now have access to HD video-cameras in our own pockets. And with platforms like YouTube, Twitch, and Vimeo we have the ability to get our creative content out into the world. Things like filmmaking societies allow for social interaction and allow for potential creative talent, both in-front-of and behind the camera, to collaborate and learn from one another. Film is a collective creative process and it engenders a community spirit in those you engage in it with.
Was there any sort of filmmaking society available while you were a student in the University of Limerick? (There is now a filmmaking society in the University, offering the chance for students to write, direct and create their own films)
Sadly there was not a filmmaking society when I was there. I actually had to order in a copy of the Guerilla Filmmakers Handbook to O'Mahoney's as there wasn't a lot of material available in the library on how to even begin to make films. The lack of a society meant I wasn't aware of others in the university who may have shared my interest in making films, and as a result I never made one during my time there. I now produce short films, but I feel I missed out on doing more when I was younger. I'm delighted and encouraged by the fact that there is a filmmaking society there now, and I look forward to seeing the films that are made.
What advice would you give to students to ensure that they make the most of their time here in the University of Limerick?
Study is important. Getting a degree gives you a marketable commodity. So don't neglect your studies. What is equally important is getting the most out of the time that you have in college. Get out, join clubs, societies and teams. Find out what makes you, you, and what makes you special. University is a great time if you embrace it as such. It's about finding a balance between what is necessary for you to get a good education, and what is vital to making you a rounded person in the world. If you're lucky enough to find something that you love, be that music, or writing, or fencing, or debating; give yourself over to it, and don't be afraid to get it wrong.