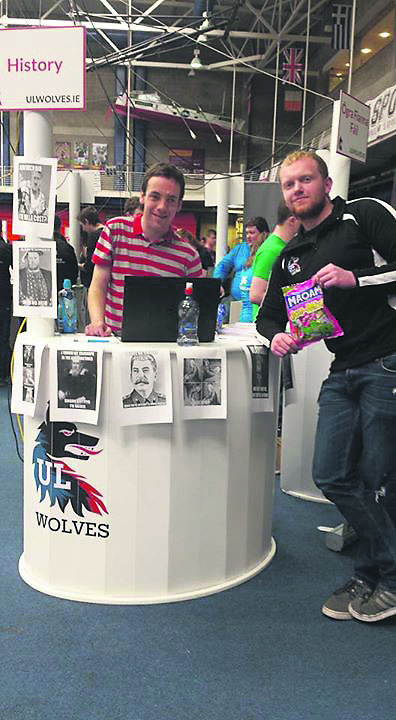 By Caroline Breen
With an almost entirely new and unquestionably enthusiastic committee, this year looks set to be a promising one for UL History Society. Most notably, major commemorative plans are already underway in order to mark the centenary of the 1916 Rising (watch this space!), but that is certainly not all.
During the course of the year we will play host to several guest speakers and lecturers, with topics ranging from Ancient Egypt to Nazi Germany. We are always eager to hear where our members' historical interests lie and will always do our utmost to find a way to incorporate these interests into our schedule. After the success of last year's IHSA Conference, UL History Society looks set to host the event once again in 2016.
That said, we are far from purely academic. We plan to do a historical walking tour of Limerick for our international members early this semester as well as a Rising themed walking tour of Dublin, as part of our commemorative celebrations. Another exciting advancement is our much anticipated return to History Society's old tradition of attending the Medieval Banquet at Bunratty Castle in County Clare.
We hold social gatherings on a weekly basis in which we encourage historical conversation – undoubtedly opinionated! Also on a weekly basis is our 'Cards Against History' game night, based on the vastly popular 'Cards Against Humanity', but with our own unique twist. We also post a 'Today in History' column daily on our Facebook page, to remind you of all those events that shaped where we are today.
If you would like to get in contact with us or find out more about the society, you can do so through our Facebook page – UL History Society – or through our email – ulhistorysociety@gmail.com. We look forward to an action packed year.