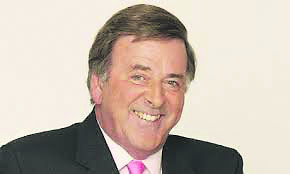 By Eilís Walsh
The University of Limerick (UL) has paid tribute to the later BBC radio presenter, Sir Terry Wogan after he passed away last week.
Sir Wogan, a Limerick-born man had a strong connection to the University of Limerick and although he spent most of his career living and working in Britain, he never forgot the county he came from.
UL President, Professor Don Barry released a statement saying: "The University of Limerick community has been saddened to learn of the passing of our honorary graduate Terry Wogan."
Professor Barry described Wogan as "a great friend of the University, a widely-respected and beloved figure UL has been proud to be associated with over many years.
"For all of these accomplishments, for his quiet championing of values and principles, for his consummate professionalism, for his service to the common good of the people of Ireland and Great Britain and for the pleasure he has given, and continues to give, to millions of listeners and viewers, it is timely and appropriate that Terry Wogan should be honoured by the University of his native city."
Sir Wogan was once quoted as saying: "Limerick never let me; whatever it is, my identity is Limerick" and described his years in Limerick as his "formative years". The broadcaster never gave up his Irish nationality, taking on dual citizenship of both Ireland and Britain.
Born in 1938, in Limerick city, he began his career as a newsreader and announcer in RTÉ in the 1960's after seeing an advertisement in a newspaper.
In April 1972, he took over John Dunn's breakfast show slot on BBC2, and experienced a huge listenership of 7.9 million, and was described by British listeners as a "national treasure".
In 2004, Sir Wogan received an honourary doctorate of letters from the University of Limerick in celebration of his efforts to improve relations between Ireland and Britain.
A doctorate of letters refers to an honourary degree awarded to individuals who have distinguished themselves in fields other than literature, religion, science and government.
Sir Wogan, an honourary graduate of UL was also a member of the University of Limerick Foundation Board.
He was also honoured with the Freedom of the City in 2004 by Labour Party Councillor Joe Leddin, who was Mayor of Limerick at that time.