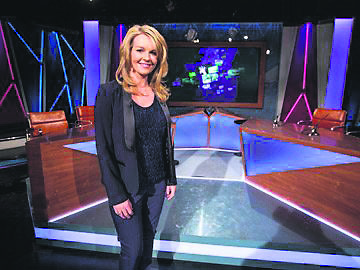 By Tomás Heneghan
The University of Limerick's Concert Hall (UCH) will host the first of the RTÉ broadcasted General Election debates, and the first ever RTE General Election TV debate to be held outside of Donnybrook in Dublin, next week.
The debate aims to feature seven party leaders from across the current Dáil, ranging from the two government parties to the five from opposition benches, and will be part of RTÉ's Claire Byrne show.
Each party is expected to have a leader present, with Taoiseach Enda Kenny, Tánaiste Joan Burton, Micheál Martin, Gerry Adams, Stephen Donnelly, Lucinda Creighton, and Richard Boyd Barrett or Paul Murphy for the Anti Austerity Alliance-People Before Profit group.
The University of Limerick's Director of Marketing and Communications, Mark Mulqueen said that leaders debates have played a "prominent place in Ireland's general election folklore."
"One of the first took place in February 1982 with Garret Fitzgerald and Charlie Haughey. Even in this digital age, this association connects UL with audiences nationwide through an occasion of real importance, so we're delighted to host RTE and party leaders next week."
However the exclusion of both the Green Party and the Independent Alliance has drawn criticism from the two groups concerned in recent weeks.
Green Party leader, Eamon Ryan, will not take part in the broadcasted debate as his party does not currently have any elected Oireachtas representatives.
Shane Ross's Independent Alliance on the other hand is excluded as it is not a registered political party.
In order to ensure fairness and impartiality the approximate 400-person audience for the debate will be selected by a polling company and will not be decided by either UL or RTÉ.
UL will also host a live post-debate analysis show. The aim of the analysis show is to capture commentator's reactions, which will then be broadcast from the university's campus directly after the Leaders Debate.
UCH has previously hosted The Late Late Show in 2006, the live Eurosong Selection Show in 2008 and Gradham Ceoil TG4 from 2012 to 2014.
The General Election, to be held on Friday, February 26, was called last Wednesday by the Taoiseach after months of public and media speculation about the election date.
There had been a suggestion in the run up to last week that Mr Kenny might call the election for a Thursday this year.
However this possibility was countered by calls from the Union Student Ireland (USI) and the youth wing of Mr Kenny's own party, Young Fine Gael (YFG), to hold the election on a Friday, in order to facilitate students returning home from colleges for the weekend.
The USI said it believed holding the election on a Thursday could have result in the exclusion of students who were studying away from home from returning on time to vote.
YFG argued similarly and added that a Friday election could see the "highest turnout rate of young voters ever in a General Election."