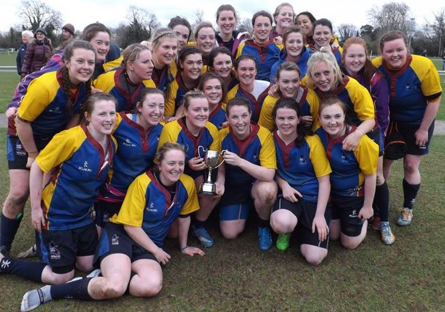 By Aisling Maguire & Sorcha Holohan
ON behalf of UL Ladies Rugby we would like to welcome Fiona Reidy and Niamh Kavanagh on board as our coaches this year. We had a phenomenal response to the recruitment drive with over 50 new members, including both experienced players and girls who were completely new to the game.
This year we are very excited to be able to form a junior team who will begin their season in the coming weeks. The senior team's first match to defend their Division 1 title was on Wednesday of Week 6, away to Waterford Institute of Technology with kick off at 7pm.
On the 10th of November we are hosting a hypnotist night in the Stables, starting at 9pm, in conjunction with the UL Basketball club. This event is being launched on the 28th of October and is shaping up to be one of the funnest nights of the year. Tickets will cost €8 and will be available from all committee members and in the Courtyard during the launch.
ULLR are always looking for new members and prior experience is not necessary. If you are interested please email ulwolves@gmail.com or message our Facebook page 'UL Ladies Rugby'. We train on Mondays from 6pm to 7.30pm and on Wednesdays and Thursdays from 6pm to 7pm on the north campus 4G pitch.