MORE than 200 people are walking around Limerick city this week with fresh tattoos of semicolons adorning their wrists.

Among them are University of Limerick (UL) students, some of whom queued for hours, to support the 'Thumbs Up For Benny' initiative and raise awareness about suicide.
Queues formed around the Old Town Tattoo parlour on Cecil Street from 10.30 am to 10.30 pm as people waited to have semicolons inked on their wrists in memory of Brendan 'Benny' McNamara from Ballyneety who died by suicide last July. He was 25.
The tattoos cost €30 with proceeds going to Limerick Suicide Watch. €6,300 has been raised for Limerick Suicide Watch, with this number continuing to rise as more donations pour in.
The symbol of the semicolon has been used to represent hope and love to those struggling with mental health, suicide and addiction.
And the symbol has a special significance in Limerick City where the suicide rate was more than twice the national average in the three years from 2014 to 2016.
Behind that statistic is the extraordinary devastation experienced by families and friends who have lost a loved one.
"I couldn't quite believe it."
Kemmy Business School (KBS) student Ciaran McNamara said the passing of his cousin Benny, who has inspired this campaign, was a shock.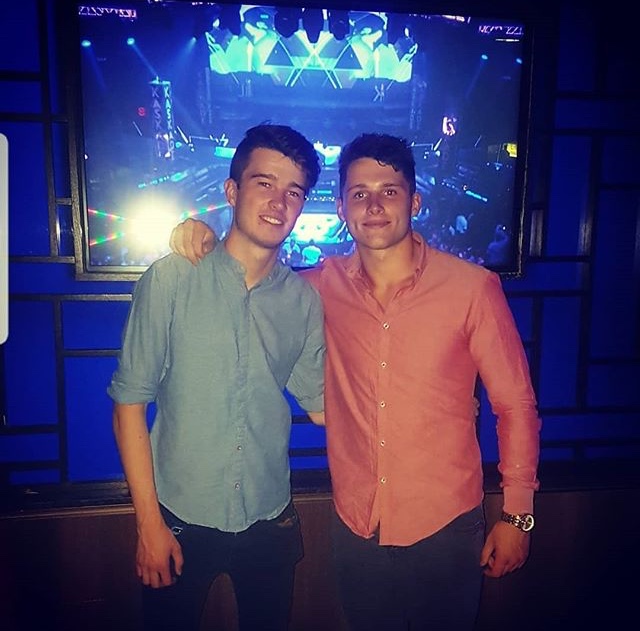 "For me personally I couldn't quite believe it happened for a few days and that he was gone."
He speaks about his cousin like all at the event, a person you'd always "love to see."
"Myself and Benny had a very good relationship. I got on so well with him as did so many people as you could tell from the turnout to his funeral."
"He was always in a great mood whenever I'd meet him, so happy and witty."
"Losing Benny has been very tough on all his family," he says, "he was so loved and liked by everyone."  
For students going through the grief of losing a loved one to suicide, Ciaran said family is more important than ever at a time like this, and for those going through their own mental distress, he says the best thing to do is talk to someone.  
"It doesn't just have to be a family member or a friend. Keeping things bottled up isn't gonna help and telling somebody your worries is something I think is very important."
"People need to feel comfortable to speak out."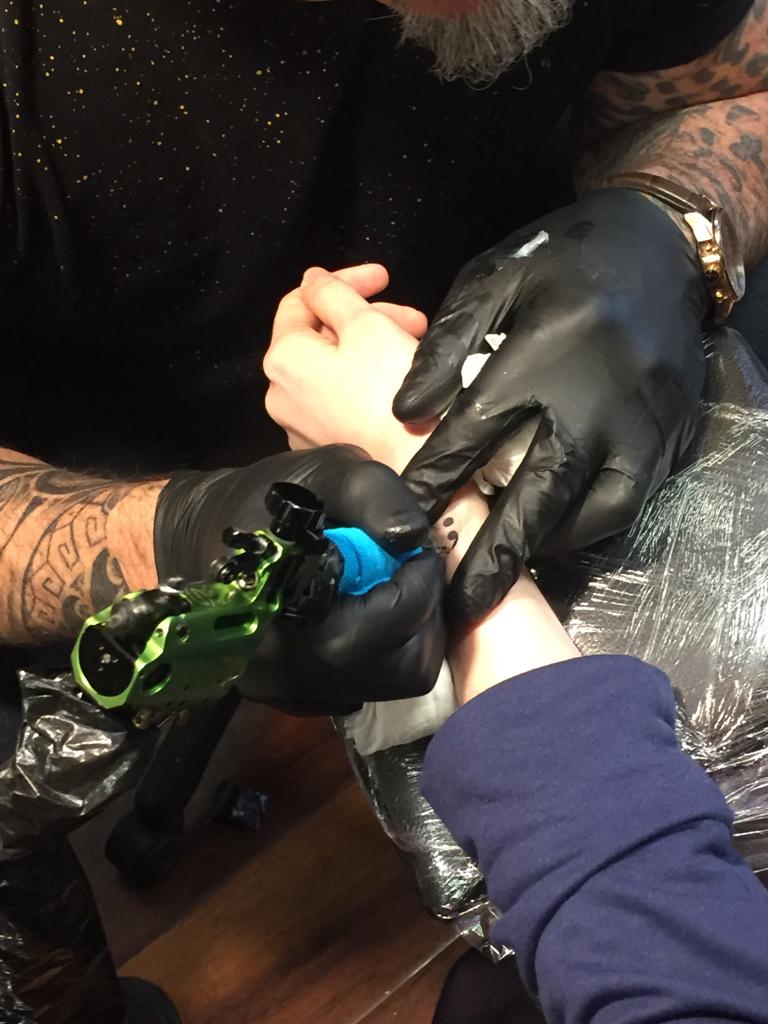 One UL student who got the semicolon tattoo on Sunday last is Frances Watkins.
"I have wanted to get the semicolon tattoo for a long time and this fundraiser was the perfect opportunity."
"The tattoo is a great way to start conversations."
The fourth year student said she's suffered with mental health issues since the age of 16, and the the meaning behind the semicolon has "always meant a great deal to me."
"It's a symbol for all those who have dealt with their own issues, have friends and family who have gone through it and for those who have lost loved ones."
The journalism student who is leading the Limerick Voice team this year said she wanted to use her voice as a journalist to raise awareness and help reduce the stigma surrounding mental health issues.
"The tattoo is a great way to start conversations as numerous people have pointed it out to me and asked the meaning behind it."
"When I tell them that I got it because I suffer from mental health issues there is a sense of shock as they might not have known that about me."
"This I feel is the perfect way to question the stigma and prove that anyone can be affected by these things."
"I wanted a little reminder to keep pushing forward even on difficult days"
Recent English & New Media graduate Eilis Walsh got the semicolon tattoo to represent her own mental health struggle, and to support those around her also struggling with their mental health.
"I suppose I wanted a little reminder to keep pushing forward even on difficult days. A permanent reminder etched on to my skin."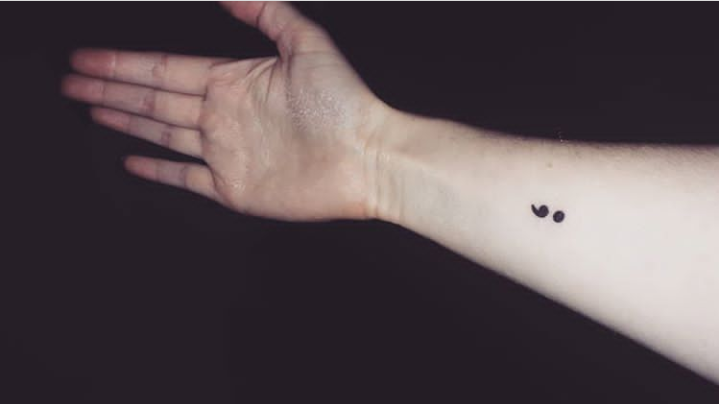 "So many young people around me have dealt with so much hardship at such a young age so I wanted a symbol of their ability to keep going despite their struggle.'
Eilis draws attention to the male mental health crisis in particular, citing recent Central Statistics Office figures that reveal four out of five suicides registered in Ireland last year were men.
"In 2018 alone I witnessed a number of young men in my life struggle with their mental health and it really affected me," Eilish said.
"Witnessing their pain first hand strongly hit home that Ireland still has a massive problem with suicide and lack of mental health awareness."
If you have been affected by any of the issues raised in this article, contact Samaritans at:

Call Freephone: 116 123
Text: 087 2 60 90 90 (standard text rates apply)
Email: jo@samaritans.ie