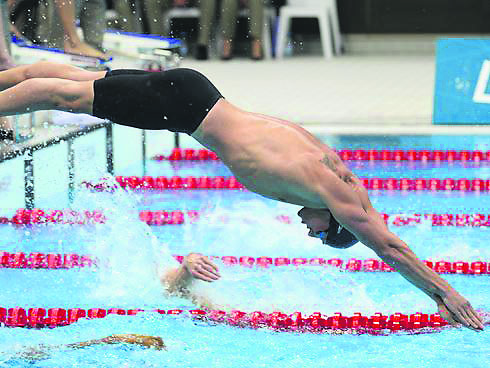 By Christopher Coughlan
It's been an exciting first few weeks for the UL Swim Club to say the least. Over 90 members joined the club so far this year which smashes every previous year's attendance. Thankfully the numbers of those consistently training with the club has also seen a significant rise, including a few standout elite swimmers and lifeguards. It's excellent to see so many talented new faces coming to train with our club every week.
With all these new members we brought everyone to the Scholars early in the semester for a social evening of finger food and a bit of craic. It was a great chance to get to know the people you are sharing a lane with in the pool and it was a really enjoyable night.
To be blunt, the standard of swimming within the club has increased ridiculously well since last year. The coach himself, Pippy Rocliffe has admitted that we are at least four or five weeks ahead of where we were this time last year regarding technique and fitness. And as all swimmers know all too well, that time is invaluable.
This rise in the standard of the swimmers has us very excited for competitions during the coming months. Firstly we have a college level Gala which NUIG were nice enough to host for the second year running. That comes around on the 14th of November so our members will continue to keep training hard to go up there and blow all the other colleges out of the water (if you will excuse the swimming pun).
We showed up as somewhat of an unknown commodity, a dark horse some would say, when we went to Varsities last semester. We showed off what we can do then and we plan to do the same again this year. The club hopes to enter two more competitions during second semester this year, including Inter-Varsities.
It is important to remember though that it isn't all about competing and winning medals with this club. The craic is always mighty and if you can survive the nights out they tend to result in brilliant, unforgettable memories. It's a big 'if' though as our members will know.
In order to facilitate these nights out and competitions the club will need to fundraise quite a bit of money. Our PRO, Ciara Gleeson and other committee members are working tirelessly to organise some fun ways to do this. A treasure-hunt around UL, Batchelor/Bachelorette auction and a themed quiz are all in the works so watch this space. Until then we'll keep doing what we do best and keep on swimming.