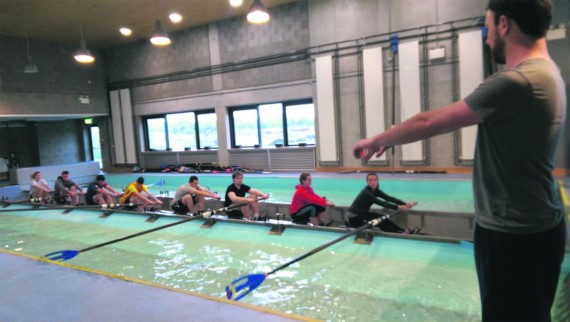 By Sean Fitzgerald
A love of the sport is a hard thing to define. When you meet someone who says "I row" it means many things. This morning they were probably training when you fell into bed after a night of Angel Lane and a tasty kebab. Their muscles are still aching from weights they did three days ago.
A rower cannot wait for the next grind. Training does not get easier but you will get so much better, faster and stronger. Rowing by its nature is the definition of an endurance sport – it's how hard you can pull your oar while keeping in time with your crew, fighting the urge to not pull as hard as you can for an extra bit of strength – the pain and the exhilaration of passing over the finish line first makes it all worth it. Rowing will help you find your mental strength as whether you ever try it is a case of mind over matter.
This year the UL Rowing Club has taken in over 60 new recruits and has retained almost all. Training has been kicking off with great enthusiasm as our new club mates are eager to get a race under their belts. It will separate the boys from the men and the women from the girls – more importantly they are ensured bragging rights at the next annual Club Dinner.
Rowing reveals as much character as it builds. If you think that you have what it takes to be one of us, our doors are always open, as there is nearly always someone training.
To all of our old members, let us keep driving towards a better club and greater victories. To our new members, enjoy every second and remember to feel the burn or you're wasting your time, and to anybody who feels they have what it takes, there is only one way to find out.