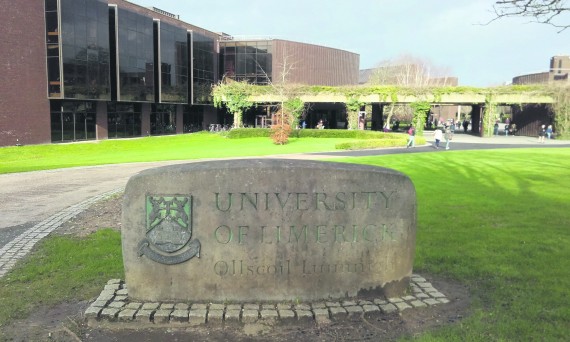 By Maoilíosa Ní Loideáin
The University of Limericks Synthesis and Solid State Pharmaceutical Centre (SSPC) has been shortlisted for the 2016 US-Ireland Research innovation Awards.
The awards, developed in 2015 by the American Chamber of Commerce, Ireland and the Royal Irish Academy, recognise exemplary ideas that originate in Irish organisations. This leads to a positive economic and social impact through the innovative research in meeting market needs.
SSPC is included in a shortlist of 6 in the Irish Higher Education Institution (HEI) Research Centre or Institute with US links category.
It was shortlisted in this category for its application by Dr Patrick Frawley, Dr Giuseppe Cogoni, Dr Brian de Souza and Dr Denise Croker. This was done as part of the UL and Pfizer Global Process Development Centre collaboration to provide an advanced and improved manufacturing process for world leading medicine.
Dr Pat Frawley, SSPC, said, "We are delighted to be involved in the discovery of a new commercial process to deliver an innovative improved manufacturing process for world leading medicine and honoured to be shortlisted for this award."
One of Pfizer's leading commercial manufacturing processes is improved by the combination of accurate design space determination and process modelling; having worked with the SSPC team to accomplish this.
A team of skilled chemists, analysts and engineers are used globally by the PDC group to embark on a major process redesign. PDC is a member of SSPC which is funded by Science Foundation Ireland.  SSPC has a combined membership of 45 industrial and academic partners with 129 researchers across academic institutions.
UL sees pharmaceutical manufacturing as an important research area. SSPC is dedicated to informing R&D activities by using innovative research on these manufacturing processes.  This partnership has a positive effect which has built credibility between corporate units and Irish sites. This in turn has increased R&D investments in facilities within Ireland.
The 2016 American Chamber of Commerce Annual Dinner takes place in Dublin on 20th May where winners in three award categories will be announced.
KPMG and Ulster Bank sponsor the 2016 US-Ireland Research Innovation Awards and are supported by The Irish Times.