By Louise Kennedy
This semester our society has many exciting projects ahead. On Monday the 7th of March we will welcome David Walsh of the ISPCA for a guest lecture. This will be very informative detailing how inspectors inform the public and raise awareness in the fight against animal cruelty.
Following that, on Tuesday the 15th of March we welcome Laura Donnellan to present a talk on bloodsports and cosmetic testing. Both of these talks will be on in the Health Sciences Building in room 30 – HSG030.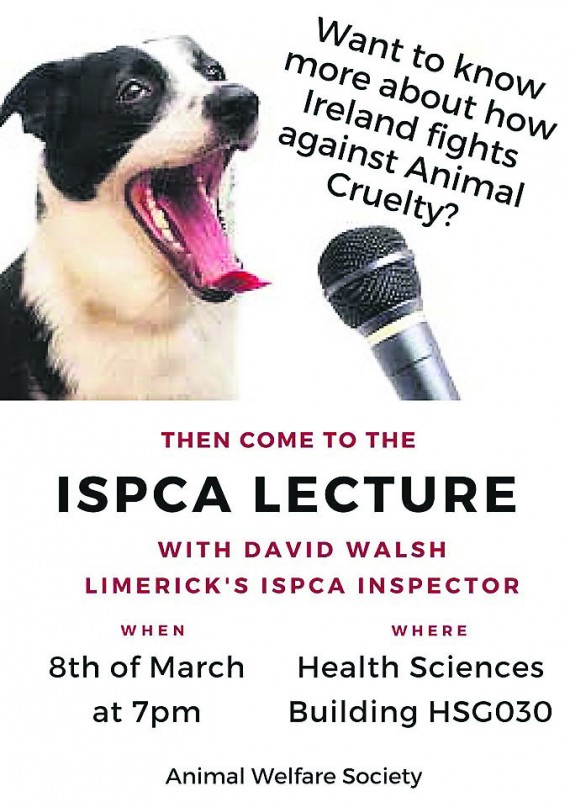 So far our weekly meetings have included topics such as micro chipping and the mental health of animals. These issues are not the most obvious when we think of animal welfare so in our meetings we hope to increase awareness of animal welfare in various forms.
We meet up each Tuesday at 7pm in HSG030 so come along to spread awareness about animal welfare.