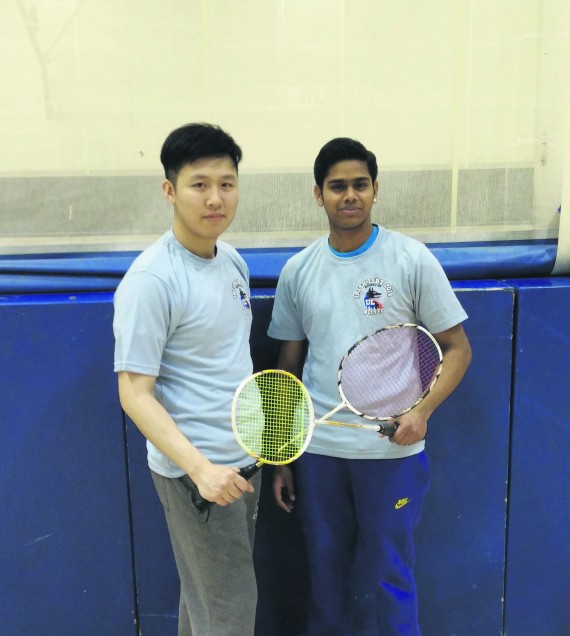 By UL Badminton Club
On Wednesday, the 24th of February, the UL Badminton Club held a tournament for all the recreational players in our club to take part in. It was a great success with over 30 entries turning up on the night to take part. The quality from everybody present was great to see and it proved to be a blast of a night of badminton.
Coming out on top at the end was the pairing of Alexander Arun Johnson and Kevin Chun beating Kiran Varmans and Stéphane Molo in a very close final. This has been a busy semester for the club with events like this and an extremely successful table quiz that was held in the Sports Bar in Week 4.
In the coming weeks we will be sending two teams to the Intervarsities, which is being held in NUIG this year. It will be a big weekend and we hope to come out with something on the other side.
Like our Facebook page (UL Badminton Club) and Twitter page (@Ul_Badminton) to keep up to date with what is happening in the club. You can also email ulbadmintonclub@gmail.com if you have any queries. It's never too late to join so head on down to the Sports Arena and join in on the fun.