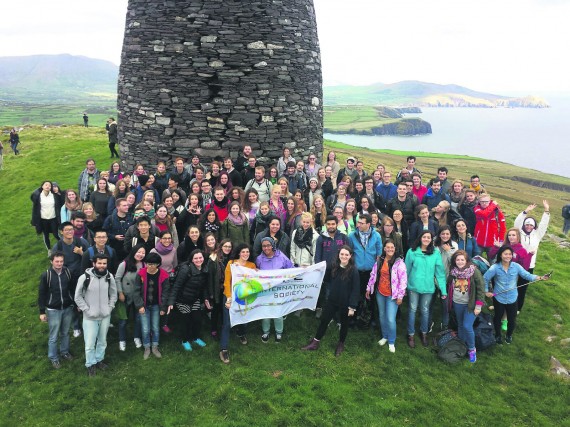 By Aoife Willis
The UL International Society was delighted to break a UL Clubs & Society's record on their Week 3 trip to Dingle and the surrounding peninsula. The society filled six buses with over three hundred excited society members and headed down to the picturesque town for the day.
The society has had great success so far this year and has made a great impression on its members. On the past trip Ed, the society's trip's officer, spoke to some members and got their impressions of the trip and the society so far.
Kimberly from New York said: "I really enjoyed the trip. I thought seeing the sights were amazing – it was really pretty and awesome to see various parts of Ireland. I also really enjoyed being able to be in an environment to interact with the locals, that was definitely a lot of fun."
Carolyn from Canada praised the society saying: "the International Society has introduced me to way more people than my own village or any other group on campus – you always get to know people on the bus beside you really well and I find the trip leaders really enthusiastic and friendly and it's infectious so they make us excited about the trip as well. Honestly it's the best, it's really awesome."
One of the society's aims is to introduce its international members to Irish culture and to show off what our beautiful country has to offer. Sabrina from Georgia in the USA whose "absolute favourite" part of the trip was going off the "touristy path" is making the most of this ethos. Sabrina thought that "going off the track and just exploring on your own and seeing things is the best part."
The society is looking forward to the rest of the semester and will be looking to match their success so far, making everything bigger and better as the semester goes on.
The society looks forward to their next trip which will be to beautiful Blarney and Cork city on Saturday, 10th October.