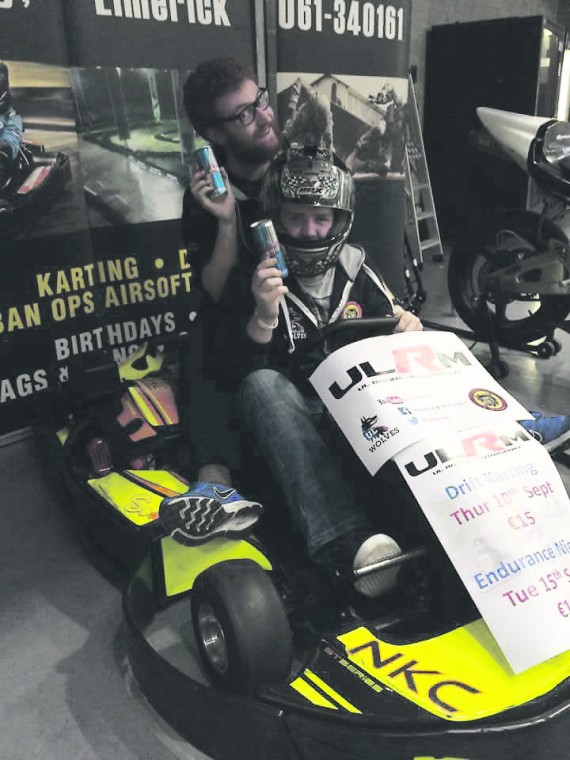 By Chloe Fallon
Since our last update, the UL Racing & Motorsport Society have been gearing up for a big year ahead. In July we took 10 members up to Todds Leap Adventure Centre in Tyrone for a bit of quality bonding time. Todds Leap is one of Ireland's biggest adventure centres and has a wide range of activities to cater for all ages.
While we were there we took part in five different activities including the Hill Climb Rally activity which involved six people being strapped in to the back of a Defender with safety harnesses and driven around the man-made stage through rocky forest terrain.
We also had a little team bonding on their Paintballing arena. This was probably one of the most entertaining parts of the trip as one of the sections of this activity included our lovely incoming Co-Presidents (along with a few other members) having to run from one end of a field to the other, trying to hide behind bales of hay while the rest of us got to shoot at them. Great initiation for the year to come!
We stayed for one night in their onsite accommodation which were shipping containers that had been refurbished into small bedrooms which held two sets of bunk beds and a small bathroom with a shower. We were also given our breakfast the next morning which was a major plus. The adrenaline-filled trip was a great experience and we got the chance to catch up and reunite with those we hadn't seen since college ended.
Since we've come back, it's been pretty hectic here at ULRM HQ. From getting prepped for the Recruitment Drive, organising our first events and planning our EGM, the committee has been working non-stop. We were overwhelmed with the positive response we got at the Rec Drive. It was great to see so many fresh new faces as well as some of our returning members. During the Rec Drive, we held sign-ups for two karting events, Drift Karting and our Endurance night, both of which sold out.
In Week 3 we held our first league night of the semester. To cater for the high demand, we ran three groups of 12 instead of our usual two, and all 36 places were filled in 20 minutes. These events have been a great chance for the new members to get to know each other, as well as our wonderful committee members.
We are so thankful for the support our members give us and we hope to see this continuing throughout the year. For anyone who has any queries or ideas, feel free to drop us an email at ulracingfs@gmail.com or like us on Facebook at UL Racing & Motorsport Society.