By Niamh Delmer
STUDENTS at the University of Limerick (UL) are to protest next month following the introduction of new on-campus accommodation policies for the next academic year.
Last Friday, Campus Life Services, which operates all on-campus accommodation at the university, announced that new regulations would come into effect for the year starting in September 2020.
Rent across all five on-campus villages will see an increase of 3.5% with three villages charging over €1,000 per month for a one-bed room.
New allocation policies will also be introduced requiring second and third year students to share a room with another student. The new twin rooms have recently been retrofitted to accommodate two students despite having previously been used as a single room.
At the student body's Annual General Meeting, held on Wednesday afternoon, a motion was unanimously passed which mandates the university's students' union to protest against these changes.
Student President Jack Scanlan has confirmed that the students' union, known as UL Student Life, is now planning a demonstration which is to take place in two weeks.
"There's a lot of anger in the UL community amongst students and it's time that they get a proper channel to vent that," Mr. Scanlan said.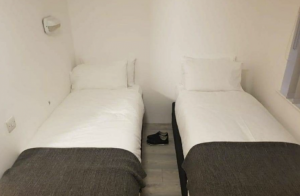 First year student Eva Shanahan is among those students raising concern over the new developments.
According to Ms. Shanahan, who currently lives on-campus at UL, the announcement came last Friday with no prior warning. She said: "I feel abandoned by the student's accommodation services as it feels that this is an underhand move without any prior consultation.
"I was hoping to re-apply to student accommodation with my current housemates but with the introduction of this new overly restrictive policy I feel like I'll have no choice but to transfer back home to Cork and commute as a result."
Ms. Shanahan has raised issues with university management about the difficulties that people who suffer from social anxiety will have with sharing a room. She said: "I have no house or room for next year unless I share a room, which I don't feel comfortable doing. This will result in me either dropping out or transferring."
Meanwhile, UL student Cian McKeon said: "Personally for me, this is a matter of safety."
Mr. McKeon, who is an openly gay man, explained: "I wouldn't feel safe living with a complete stranger. For all I know he could be intolerant or homophobic."
In Mr. McKeon's eyes, the new accommodation policies are a means to increase revenue for the university which he feels is being prioritised over student welfare. "It makes me angry to think our university cares more about capital gain than it does the comfort, safety and welfare of students," he said.
Concerns over study space have also been raised as incoming second and third year students face the prospect of sharing a bedroom.
Law student Éidín Dowling said: "It's kind of a betrayal really. As a law student, I'm expected to spend the majority of my time reading and with the current twin bedroom situation, it would be impossible to study at home."
Speaking about the rise in rent prices, Ms. Dowling commented: "It's also a kick in the teeth to every student who is struggling financially. The university seems to only be supporting those in the upper class which is completely unfair."
UL Student Life has been actively working to reverse the new policies, having met with the university's president, Professor Des Fitzgerald, earlier this week.
The student representatives recommended that the university halts all plans to increase the student population until adequate infrastructure is provided to cater for the existing population of 16,300 students.
Student President, Jack Scanlan explained: "I had an amazing four years at UL and I am keen to ensure that the integrity of that student experience is kept. I think that if we continue to grow our student numbers in the way that we are, we seriously run the risk of losing that experience that's so unique to UL."
In a statement responding to rising concerns, the University of Limerick said: "A shared twin room option in University of Limerick's on-campus accommodation is being introduced in an attempt to meet unprecedented demand in the shortest possible time frame amid a national housing crisis.
"In a Student Accommodation survey completed in 2019, 76% of students who responded – 1,323 in total – said that they were willing to share a room on campus at a cost of between €3,500 and €3,750.
"The option for a twin [room] will be significantly cheaper – in some cases up to 45% cheaper – and offer a reduced price point for on-campus accommodation that has not previously existed."