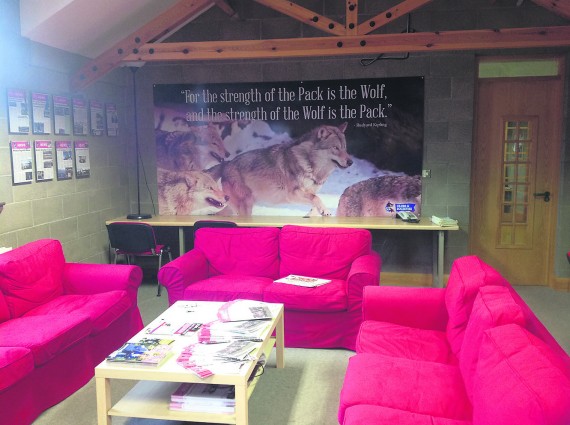 By Seamus Toomey
Lots has happened in UL since the Spring semester of 2015, especially on the construction side of things – they've built an entire new building and named it 'Analog Devices Building'.
I know it's a terrible name but no prizes for guessing who paid a large sum of money (€2 million) to have it written there.
The building features a modern looking café with equally modern and eccentric looking chairs and couches, benches outside with a mix of wood and stone, a large cube that looks like it belongs to the illuminati and really thin long windows to fix your hair in. And cube trees that look like they were brought straight out of minecraft.
I finally got a look inside it and it definitely feels very new and cool looking – I think it will be a nice addition to the campus and now I don't have to walk across a zebra crossing to get to the gym so on the account of that alone I'd say the €54 million was worth it.
An extension to the Arena is also being built which will add new state of the art facilities that provide much needed space to the ever busy halls, gyms and pools. In other words, good news for clubs, particularly clubs such as kayak, archery and swim but maybe not so much for chess.
We've also gotten a new sprinter, it's a great improvement on the last sprinter van and is now equipped with LED lights, reclining seats for everyone, speakers and down lights fitted to crew area of vehicle (Light to have blue night light and switched from the dash) and a bulkhead to separate the crew and cargo area as well as many other finer details.
This sprinter has already been called to action and accompanied Outdoor Pursuits Club (OPC) on their Alps trip that ended in mid-August. By no means is a trial by Alps an easy first job for any vehicle but with a considerable price dropped on it, we think it'll go the distance.
Besides that the Students' Union has undergone a makeover.
First off the pool room has been moved into the front room and the common room has been pushed to the back.
Now you can enjoy music while you relax and you don't have to walk as far to play pool.
We've now got footprints going up the stairs too and have transformed the disabled toilets into gender neutral toilets for everyone's use.
We hope to see you there.