By Tomás Heneghan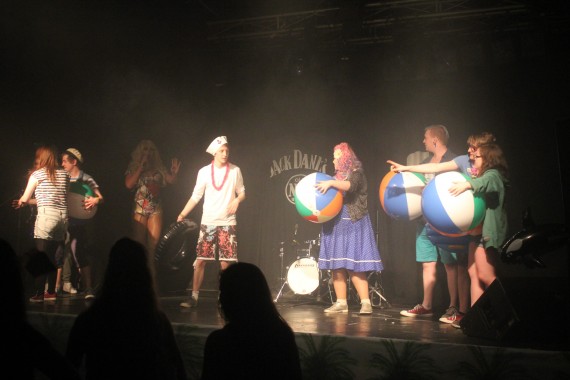 Up to 150 people gathered in Dolans Warehouse last Thursday night, 9th April for Out in UL's annual flagship event, Queerbash.
This year's event marked Queerbash 12 with a theme of "Pride by the Tide" and was labelled as the "party of 2015" by some of those attending.
This was the twelfth year of the Limerick city night-out and drew in a variety of people including UL students, Limerick natives and Maltese and American students.
Speaking to An Focal, Out in UL president, Marielle Xuereb said Queerbash is the society's biggest event of the year and a "landmark" event each year for UL's LGBTQ community.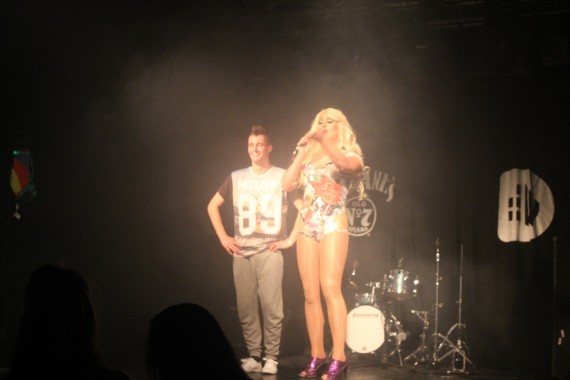 Ms Xuereb explained: "This is a celebration of not only the queer community but also what we can do together and what we have achieved together."
She added: "We love the theme, we love the feel. Honestly, the lovely thing about Queerbash is that year to year, theme to theme, it's the lovely atmosphere that really makes the event.
"It doesn't matter if we're all dressed up as mermaids or as time travelers or what not, it's just the amazing atmosphere and good feeling that's going around at the moment."
Hosted by Dublin drag performer, Victoria Secret, Queerbash 12 included performances from Dance UL, UL Drama Society and Tigwara.
A change from a number of previous years, UL Drama Society choreographed a dance through a mixture of tracks specifically for this year's Queerbash.
Dance UL performed later in the night and were followed by members of Out in UL's committee taking to the stage to close the event with a rendition of Nicki Minaj's 'Starships'. Tigwara then followed, playing live for the remainder of the event.
Students on the night had only positive comments on the event. A student from the US called it the "party of 2015" and said: "If Out in UL is involved, it's going to be epic."
Another US student said it was the first time she had seen a drag queen. She said the event should be held every semester, rather than just once per year.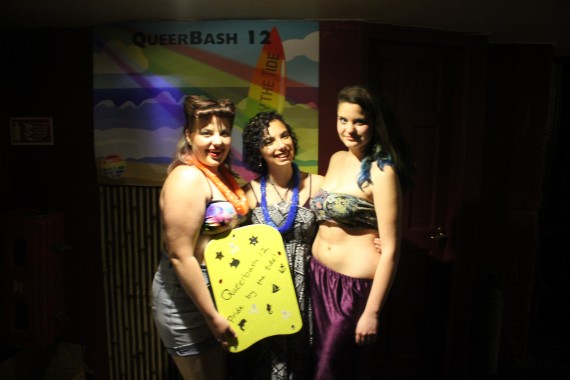 Another student, Ciara said she had travelled from UCD for the event. She explained: "Queerbash is an award-winning event and it is one the highlights of Out in UL's calendar."
Others described Queerbash 12 as a "brilliant night," a "big celebration" and "all just a big party."
A Maltese student, Victoria said: "It was definitely worth the trip, and I hate flying. I will probably come back for next year, depending on the money situation but hopefully the next time I'm in Limerick it won't be for such a short visit."
Attendees were also encouraged to sign pledge cards from the Yes Equality campaign group in support of the upcoming marriage equality referendum. One student told An Focal: "Everyone should join Out in UL and vote yes in the marriage equality referendum."
Queerbash 12 was the first big event since Out in UL won the award for Clubs & Societies (C&S) Best Society at the University of Limerick for the 2014/2015 academic year.
Out in UL had also been nominated last month for the C&S Best Society Event for Queerbash 11, which was held in 2014. The event previously won C&S Best Society Event for Queerbash 8 in 2012.
Earlier this semester the society won a GALA award for Best LGBT Student Society for 2015 and successfully lobbied ULSU to take a stance in favour of the 22nd May marriage equality referendum.
Ms Xuereb said: "Honestly, after the GALA and C&S wins, we hope this is as enjoyable for our members as it was for us to organise.
"[Queerbash is] absolutely a good way to finish off the year. You end it on a high note, all together, having fun together and it's absolutely amazing."
The annual event has been held since 2004 when it was established by Out in UL president at the time, Paddy McHugh.