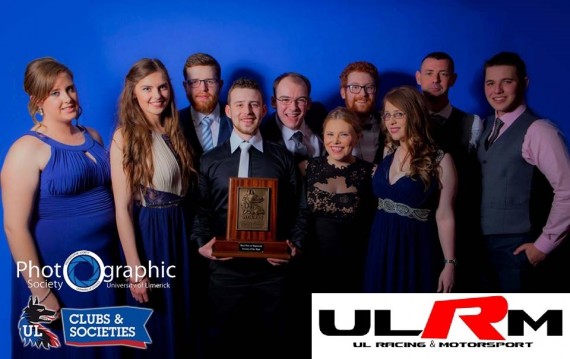 Hey everyone!
Since our last update, ULRM has been nominated and won the award for Best New & Improved Society! We would like to take this chance to thank all of our members for their continued support over the last year that has helped make this society all it has become.
We would also like to extend our sincerest thanks to Paul and Michelle for all the hard work and effort they put in to make the C&S Ball the amazing event that that it was. Also, to exec, the external board and to the committees that voted for us, thank you all so much!
Our next adventure will be our trip to Athlone to the BICS Awards. There, we will face societies from all over Ireland. Hopefully, we'll be just as successful here. We wish our representatives all the best and hope they enjoy their trip. Regardless of the outcome, our entire committee is very proud of our society and what it has become.
We hope to hold our AGM on Thursday April 29th. This will be the best opportunity for members to voice their opinions on what we could do differently next year and give us suggestions on the different events and trips they would like to attend or have us run. These opinions help increase the variety of events we run and increase the enjoyment and participation for all our members. There will be opportunities for members to put themselves forward for next year's committee if they feel they could contribute to making our society bigger and better. The AGM is a chance for us to take a look back on the wonderful year we have had and maybe make some plans for next semester. We will have all the details on our Facebook page shortly and the agenda will be circulated by email and posted here as well.. We also hope to have a surprise announcement in the next few weeks, so make sure to keep your eye on our Facebook page for news about this!
If anyone has any queries or something they'd like mentioned at the AGM feel free to message us on Facebook or email us at ulracingfs@gmail.com