New Zealand 23 – South Africa 13
New Zealand and South Africa kicked off their Rugby World Cup (RWC) campaigns in Yokohama this morning. The game was made out to be the dress rehearsal to the final by many, even sharing the same stadium.
The incumbent three-time winners versus the two-time winners – a real clash of titans, and a real treat for those hardy souls willing to sacrifice a Saturday lie-in.
A brilliant haka served as the starter for this fantastic match-up. Possibly not the only haka South Africa will stare down.
An early long-range South African penalty was calmly converted by Springbok ace Handre Pollard, one of the Springboks' regular standouts.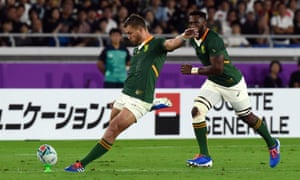 A superb mark by Cheslin Kolbe under pressure seemed to assert South Africa's early dominance. The early dominance continued with 60% possession.
Faf de Klerk's fantastic play led to another penalty for Pollard to take. Surprisingly, he hit the post but South Africa regained possession and launched another attack in the All Black's 22.
A quick counter by All Black's fly half Richie Mo'unga shocked the Springbok's who were forced to give away a penalty, which could very well have been a penalty try. Richie Mo'unga converted his penalty with ease.
With this penalty, New Zealand came alive and instantly added to their score, capitalising on a Vermuelen mistake.
Some savvy play brought the ball into George Bridge's hands, mainly from Reece, Savea and Barrett.
Beauden Barrett again showed why he's the best fullback in the world, clearing more space for Scott Barrett to run through and touch down. Mo'unga converted with ease.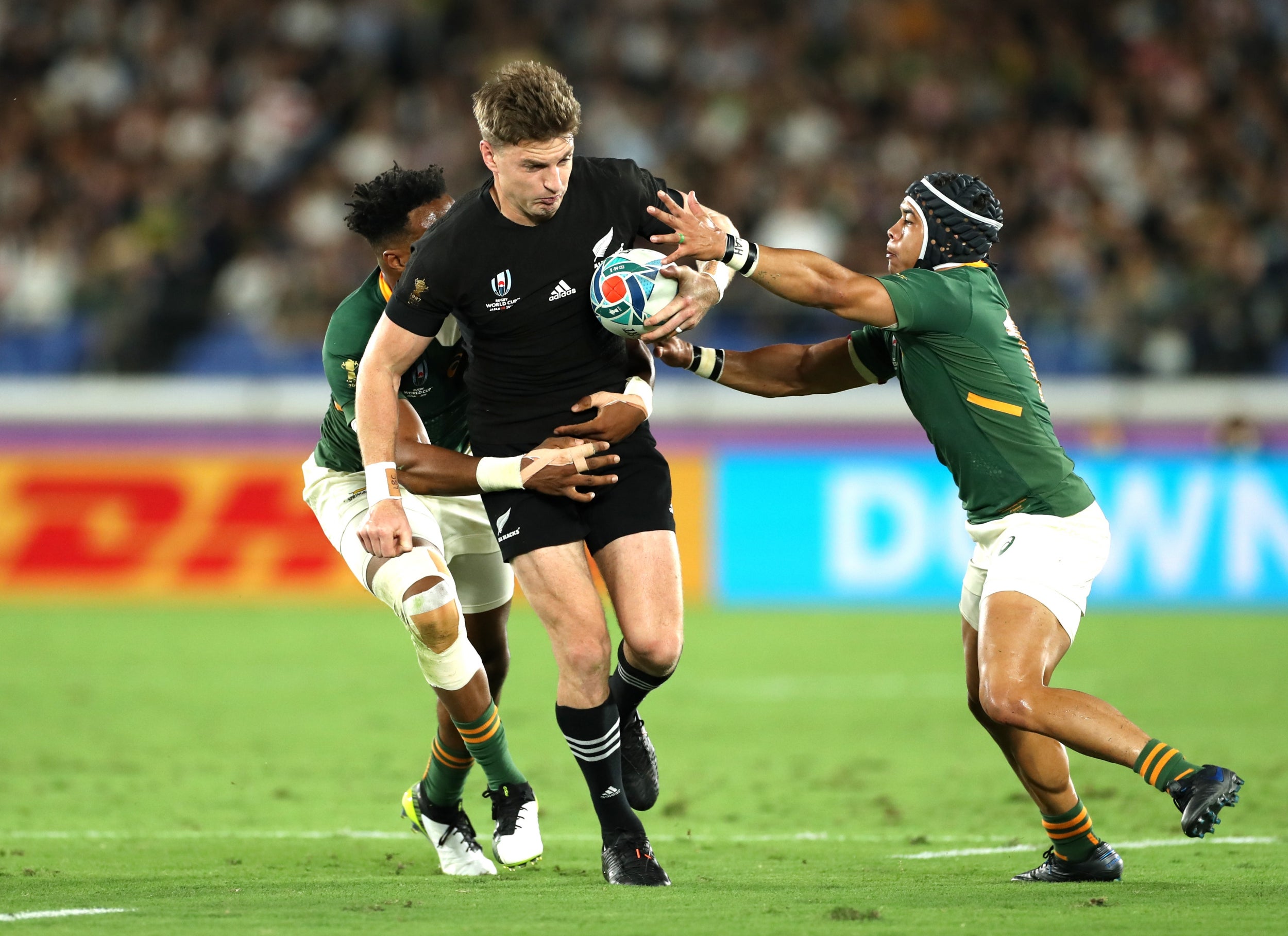 South Africa did their best to get back into it after Scott Barrett's try but New Zealand were resilient and caused South Africa to concede numerous penalties.
Mo'unga missed a kick in the 37th minute and that was the last of the action for the first half, leaving us with the score at 17-3.
The second half got underway with some tame rugby until Cheslin Kolbe broke away. He came up short but it set the second half alight. The ball switched hands quickly until du Toit picked the ball from the ruck and walked to the touchline.
Converted by Pollard, what was beyond the Springbok's was now only a converted try apart.
The game died down a bit, with New Zealand feeling calm and in control. Harming South Africa more than the deficit was their unshakeable habit of fouling.
Beauden Barrett and Damien De Allende had great runs down the wing but it wasn't until Pollard's excellent drop goal that the score changed. The fantastic strike left only four points between the two teams.
Mo'unga put away a beautiful penalty to widen the gap to seven after South Africa conceded yet another penalty by scrum.
Beauden Barrett took up the kicking duties after Mo'unga left the field and slotted a cool penalty between the posts to widen the gap even more to 10.
Kolbe showed there was still life in this Springbok side with a glowing run but lost the ball as soon as he went down.
New Zealand were very happy to stay calm and see this out, taking the sting out of the game with slow play.
New Zealand started off on the back foot but were clinical with their early chances and killed the game off with that early blitz. This team looks to be on an express train straight to the final.
As for South Africa, this was disappointing and a huge reality check. The 2019 Rugby Championship champions were reminded that they still aren't at the top just yet. For those who were hoping for South Africa to be in the final, it now looks more likely for Wales to do so.
This game has a huge effect on Ireland.
We all know this is most likely the top 2 in Pool B and one will play Ireland if they progress.
After this game, it looks most likely to be South Africa, Irish games pending of course.
Whatever matchup Ireland get, if any, will be an extremely exciting game.