Italy 10-50 France
France produced a near-flawless away win against perennial Six Nations strugglers Italy earlier today.
Both teams started slow and looked to kick to break opposition lines but none of them paid off.
Italy were the first team to get inside the defending 22 through their inside centre Brex but an infringement turned the ball over and France reversed fortunes instantly with Teddy Thomas doing the same.
France scored with this maiden adventure into Italy's 22 through Dylan Cretin with the flanker earning his first international try.
Bordeaux Begles star Mathieu Jalibert put the conversion between the posts to open a 7-0 lead for Les Bleus.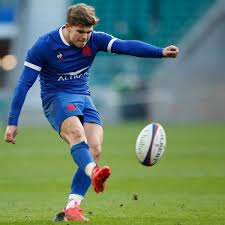 The 22-year-old put a penalty between the posts shortly after his conversion, courtesy of Italian Jake Polledri being off his feet in the ruck.
Italy did their best to move the ball forward, but France's defence constantly smothered any chance to pass quickly.
Italy kept their patience and won themselves a penalty on front of the posts, leading to their first points of the game via Paolo Garbisi.
The Italians continued to test Shaun Edwards' defence but a mistake from No.8 Michele Lamaro put a halt to a promising drive.
The French pack, 32kgs heavier than their opponents, showed their strength and helped move the French out of the danger zone.
Their subsequent lineout led to another on the opposite end of the pitch and a smart kick from French playmaker Antoine Dupont was chased down by Gael Fickou who made no mistake grounding the ball.
Jalibert converted once again to give his side a healthy lead 28 minutes into the game.
Italy gifted a third a minute later allowing winger Gabin Villiere and Dupont to show off their impressive skills.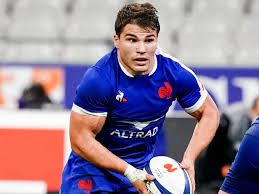 Outside centre Arthur Vincent rounded off the move and, with Jalibert maintaining his perfect start, helped their lead grow even more.
Italy looked like they had got their first try with Monty Ioane capitalising on some more scrum-half brilliance, this time courtesy of Gloucester's Stephen Varney but the television match official (TMO) ruled it out after spotting a forward pass in the build-up.
Carlo Canna replaced Paolo Garbisi
Italy kicked the ball into touch to bring an end to a disappointing half for the side where France's only fault was the number of penalties.
Paolo Garbisi returned and broke through the French defences early in the second half but some poor discipline cost them a try-scoring chance.
Benetton centre Marco Zanon was taken off permanently for Carlo Canna, gingerly walking off the pitch.
Full-back Brice Dulin tried to replicate his scrum-half's first-half assist but Teddy Thomas was beaten to the ball by Dulin's opposite Jacopo Trulla.
Dulin got what he wanted and more soon after Trulla's last-ditch defending, finishing off a move to get the bonus point his side deserved.
Jalibert slotted a difficult kick to bring the team's total above 30.
It was the first try in the game that Dupont did not assist.
The wheels had fallen off the Italian carriage and France started to find more gaps with scarily high efficiency
Dupont made up for that with a try of his own after smart passing led to a Thomas line break with Jalibert making no mistake.
The floodgates failed to close and Jalibert, Dupont and Thomas linked up to add a sixth which was duly converted by the Bordeaux star, rounding off a perfect day from the tee for the Frenchman
A five-man substitution by France showed that the game was over, and eyes were already on next week's challenge in Dublin with lock Paul Willemse, flanker Gregory Alldrit, Fickou, Dupont and Jalibert all making way.
Winger Luca Sperandino produced a lovely chip-and-chase for himself and got Italy their first try of the afternoon after 64 minutes.
Benetton kicker Garbisi got his side to double digits with a successful conversion.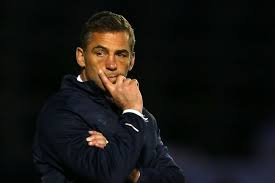 The game lost its shape as more starters made way, but France's Thomas stayed on and added another try.
Jalibert's replacement Louis Carbonel helped the side hit the half-century and rounded off a strong opening game for Les Blues with the side winning 50-10
France will now look towards the Ireland game next week with a statement bonus-point win under their belt, arguably looking the strongest they have in a decade with some of their players among the best in the world currently.
Italy, however, looked lifeless and devoid of any defensive IQ throughout the 80 minutes with none other than England up next, a match-up that only looks worse after today's game.
An Focal MOTM: Antoine Dupont (France)