Manchester City have once again reached the heights of English football this season and look set for another dominant title win to add to their collection.
It is certainly an improvement upon a disappointing league campaign last season which saw the Manchester side lose nine times – the most of any Pep Guardiola-managed side in a single season.
Although they scored more than 100 goals for the second time in three seasons, they leaked goals without City legend Vincent Kompany at the club and £57 million signing Aymeric Laporte had a lengthy injury.
Their midfield took a hit as a result, with Fernandinho forced into central-defence to cover for the missing Laporte after some suspect displays from their other senior centre-backs.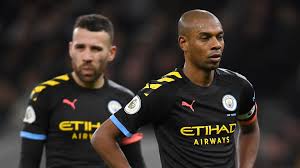 Liverpool, on the other hand, were able to keep winning even with injuries to key players like Alisson and finished the season champions after earning a remarkable 2.77 points per game (PPG) before clinching the title on Matchday 31.
This season has seen the tables turn with Manchester City enjoying a 13-game win streak in all competitions currently and Liverpool suffering from an injury crisis.
City have been faultless since the arrival of Ruben Dias whose Van Dijk-esque impact has transformed their backline, with the Mancunians earning 14 clean sheets in the 19 league games he has appeared in, losing only as many times as they did without him this season.
His most fruitful partnership has been with John Stones, who has firmly made himself England's first-choice centre-back with his performances.
The two defenders have played together 11 times in the league this season, conceding only once –Callum Hudson-Odoi's consolation goal for Chelsea in City's 3-1 win at Stamford Bridge.
Overall, the team have only let in 13 goals in the league this season – five in one match but nine less than any other side this season.
Dias made his debut a week after Leicester put five past the citizens.
Portuguese international Dias' fellow countryman Joao Cancelo has also shone alongside him in City's defence, showing his versatility with stellar performances in both full-back spots.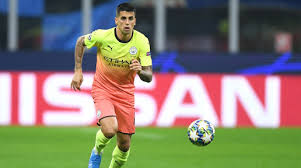 Utility man Cancelo has also made two appearances in City's midfield against Arsenal and Newcastle, impressing in both.
Guardiola's regained confidence in his backline is most evident in his tweaking throughout the season.
Fit-again Aymeric Laporte and new signing Nathan Aké have both made appearances in the backline for the sky blues, as well as Eric Garcia and Kyle Walker.
If a player manages to pass whatever combination City's defence on that day is made up of, they still must beat Golden Glove winner Ederson or the United States men's national team star Zack Steffen – both strong shot-stoppers.
This Manchester City team is one filled with reliable defensive options unlike those in the past.
Everything else is as one who is acquainted with this side should expect – complete.
Gone are the midfield injuries that forced City to move personnel around.
Fernandinho has been able to play at the heart of the City midfield, Gundogan has finally received plaudits for his fantastic displays this season and Bernardo Silva has had a resurgence.
Kevin De Bruyne has had a disappointing season so far but with so much talent in the Citizens' midfield, it does not matter as much as it would have last season.
The biggest problems the team had this season are in the final third.
City's forward line started the season off slow and would have struggled to finish their dinner.
Sergio Aguero has had a tough time staying fit and his replacement Gabriel Jesus has not performed as expected.
Raheem Sterling and Riyad Mahrez were also having similar problems to the Brazilian backup but have kicked into gear recently and the floodgates have opened for the sky blues' attack.
On top of this, Phil Foden has found himself getting the game time he has been crying out for and has made the most of it with four goals and two assists in 933 minutes of league football.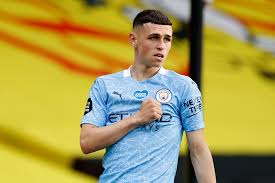 New signing Ferran Torres has impressed when called upon and the previously mentioned Bernardo Silva has also found success as a false 9 in recent times.
They currently boast the joint-third best offence in the league, even after their struggles.
Pair that with a defence in a world of its own and a midfield that can't stop ticking and you have the Frankenstein of dreams.
As of now, Machester City look like they are the finished product – world-class in every position and perfectly constructed for success.
Their main rivals Liverpool may also sit behind them in an alternate reality where their players stayed fit, such is the power of this side.
They may have a less impressive PPG figure of 2.23 so far when weighed up with Liverpool's 2.9 after 21 games last season but they will have a more consistent future than the Reds.
The days of relying on Kompany to carry the defence on front of shaky goalkeepers are over.
With their Catalan boss recently signing an extension until June 2023 and City's strongest side on paper only featuring two players aged 30 or older, this may not just be a resurgence for Pep's Manchester City.
This could be their second coming.