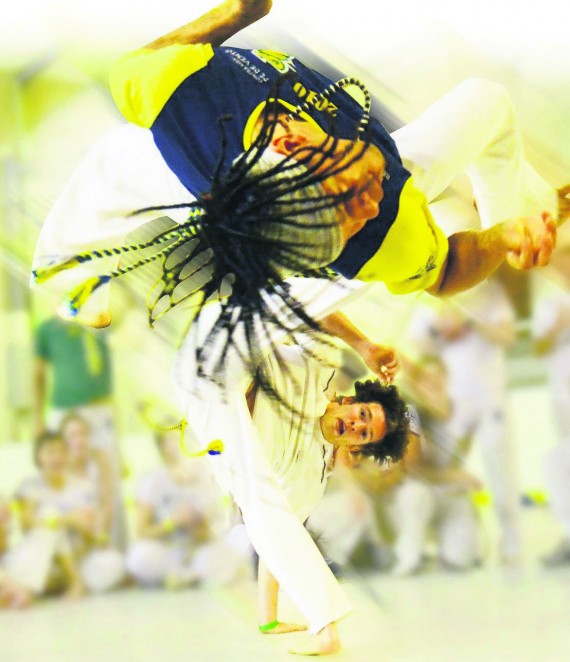 By UL Capoeira Club
The UL Capoeira Club is back training again after a long and rainy summer off. Come and join us to learn some beautiful moves while improving your fitness, strength, balance and coordination.
Capoeira is a beautiful game of exchanges of attacks and defences with acrobatic moves thrown in for good measure. Never done Capoeira before? No problem! Not very strong, fit or flexible? No problem! Just keep turning up and you'll get there in the end, guaranteed.
We will very soon start planning our 'Brazilian Party' fundraiser hoping to emulate last year's fantastic fun night in a jam-packed Stables Club. We'll also be deciding soon where we will go for a group Capoeira weekend – will it be Dublin? Will it be Cork? Will it be Galway or Killarney? Cast your vote.
We meet and practice in the main gym in the PESS Building every Tuesday and Thursday 7-8:15 pm and all are welcome, without exception. Wear comfortable, flexible clothes, use shoes or go bare foot, whichever you prefer and be sure to bring a bottle of water. We'll see you there.