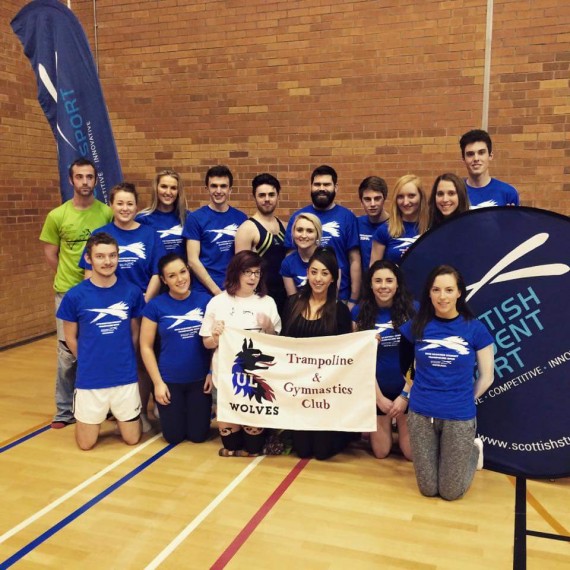 By Clodagh Doyle
It's that time of year again where we welcome new arrivals into our wonderful club!
To jumpstart the year we held our first outdoor bounce in the courtyard. It was a huge success, so a massive thank you to anyone who took part. It was fantastic to see so many enthusiastic newcomers at the recruitment drive in Week 2.
We can't wait to see all the new faces at training during the weeks ahead – Tuesdays 7-9pm and Thursdays 7-8:15pm in the PESS building.
We have some awesome activities planned for you guys so be there, or be square. We're welcoming all new members to bounce along and join our ULTGC wolf-pack. And don't forget to check out our Facebook page (UL Trampoline Club) or our Snapchat (ultrampclub) for all our latest updates.