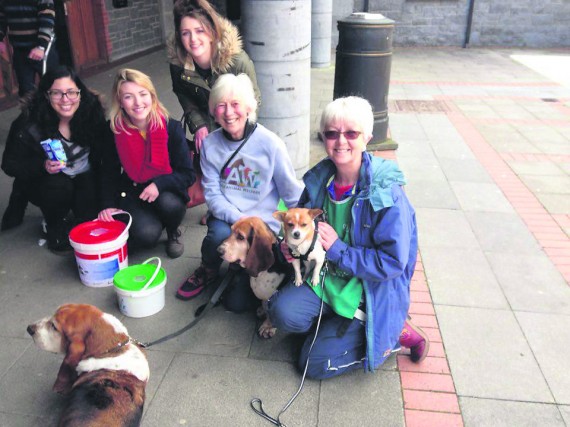 By Louise Kennedy
Week 8 brought a very insightful talk from the University's own Laura Donnellan, a lecturer in the school of Law. The topic of the night was with regards to the Law on bloodsports. Laura has done extensive research on the area and provided us with valuable information which really broadened our knowledge. It was interesting to see what the law is with regards to bloodsports.
As part of Mental Health Week in UL during Week 10, the society organised a puppies and chocolate event. The aim of this event was to reduce stress by having some four legged friends stroll around the courtyard. We have yet to confirm a figure but the generosity towards Limerick Animal Welfare in terms of donations was amazing. The volunteers from Limerick Animal Welfare brought their own rescue dogs on the day. Some of these dogs had previously been badly treated but with their new owners they have been loved and equally love getting attention.
Keep an eye out for another puppies and chocolate event as well as visits to the shelter itself to volunteer. Like our Facebook page (UL Wolves Animal Welfare Society) to see more photos from the day! Stay Pawsitive!
The next few weeks will see a visit to the Limerick Animal Welfare sanctuary for a few hours of volunteering. Remember that we meet up every Tuesday @ 7pm. See our Facebook page (UL Wolves Animal Welfare Society) for more details! New members always welcome!