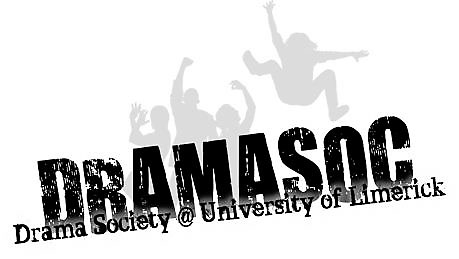 By Cathal Moore
It's been a great start to the Drama year after a fantastic reception at the Recruitment Drive during Week One. We had plenty of enthusiastic people joining up from all backgrounds and talents.
So far we've had two workshops. First was Intro to Drama – which saw our members get used to being on stage, taking part in the fun, expressing their creativity and talent, and making new friends. We saw re-enactments of Loki's speech from The Avengers, a recital of "Carry on my Wayward Son" by Kansas and even a sing-along of The Sleepover Club theme song.
Last week we had Stage Confidence – getting our members used to being in the spotlight, and being comfortable being the centre of attention. Our creativity was shown as five groups used freeze-frames to recreate movies and three of five groups picked Titanic. After being forced to change, two groups then picked The Lion King so maybe we're not that original. We've just got so much in common is all.
Workshops will continue at 7pm in the Jonathan Swift theatre, where new members are welcome each and every week. The coming weeks will see us working on Monologues, Stage Dynamics, Stage Fighting, and even Shakespearean Acting – led by our resident spark-plug Summer Howard. We'll also be holding a charades tournament as a fun way of working together and loosening up.
This semester we have a great group of people involved. We have people from various backgrounds and various talents, all looking to have the craic and get involved in our events and activities – great company to be around!
This week we're going to be having auditions for our big show of the semester – The Affairs at Meddlers Top – a murder mystery comedy written by Jonathan and directed by our own Sinéad Morrissey. Affairs at Meddler's Top is a murder mystery comedy taking place in mid-1920's England. The story follows a court case hearing the case of a theatre production (Yes, you did hear that right, a theatre production within a theatre production, I'm hoping it goes deeper too). We'll have 20 of our new members up in front of the bright lights to showcase their talents later in the semester in this witty two-act comedy.
SoUL Arts Fest will be seeing a lot of Drama, in more ways than one. We'll be collaborating with the Games Society and we hope to collaborate with Film Making on a secret project! We'll also be taking to the main stage in the courtyard to put on a 45-minute one-act play called Limbo. Limbo will see three of our new members on stage to entertain as a young man is sent to purgatory in this dark comedy.
Late in the semester we're hoping to collaborate with Out in UL to see the return of the Disney Quiz for Rainbow Week (Week 9), which was very well received last year.
New members can e-mail us at pro@uldrama.com with enquiries, or visit our Facebook page at www.facebook.com/uldrama.