By Breda Graham

The University of Limerick's Windsurfing Club (ULWC) is one of 35 clubs on offer at the University.
UL Windsurfing Club is suitable for both those who have experience in windsurfing and those who have never windsurfed before.
The club is equipped to teach club members in a safe and fun environment.  ULWC is the best equipped windsurfing club in Ireland and can rival many professional outfits throughout the world in terms of gear.
Each year the club travels to Kerry with semester one trips focused on beginner windsurfers. Most members are beginner windsurfers and have never tried it before but after only one lesson they are windsurfing across the water off the coast of Castlegregory.
Castlegregory is situated on the north side of the Dingle Peninsula, between Tralee and Dingle and is where the club travel to for weekend trips to take part in lessons.
Here members of the club work alongside Jamie Knox, ISA Senior Windsurfing Instructor, who will personally ensure you get the most out of your windsurfing lessons, with over twenty years teaching experience and over thirty years experience of windsurfing personally.
The club also has a selection of members who have excelled to instructor level who are willing to teach and help all members.
Each year the club plan a trip during college break in the month of January.  This trip is often abroad in locations offering warm water conditions and steady winds.  The last six years saw the club travel to the Dominican Republic, Fuerteventura, Tenerife, Tarifa in Spain and Dahab in Egypt.
ULWC have had a great two semesters for the year 2014/2015 with many successful trips and excursions.  The latest date in the club's calendar was the windsurfing Intervarsities, which is a competition involving all the college windsurfing clubs in Ireland. ULWC has retained this title for the past five years running previous to this year.
This year's Windsurfing Intervarsities took place in Uisce, Belmullet in County Mayo, from Friday 20th to Sunday 22nd of March.  ULWC came third place overall with GMIT placing second and UCD taking home the win with first place.
There were three categ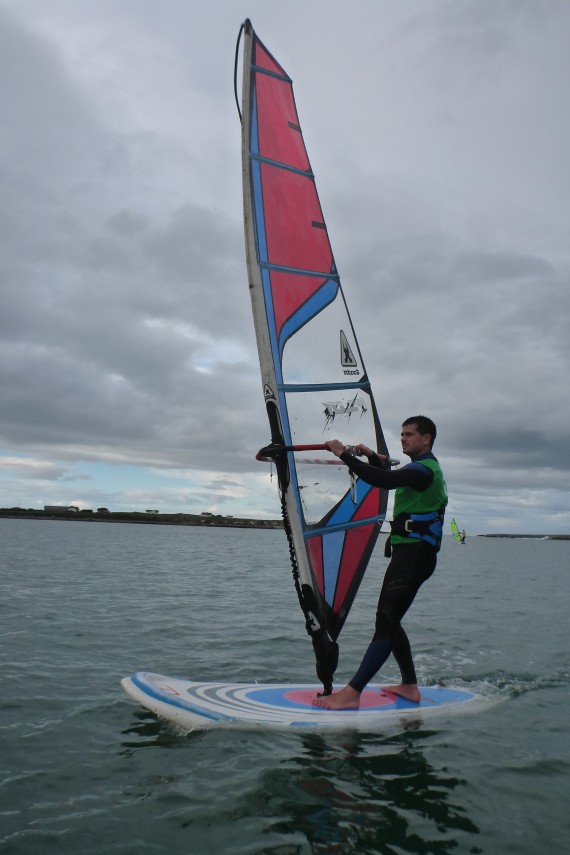 ories in which competitors were distributed.  Beginners competed in the bronze category, intermediate competitors competed in the silver category and the advanced competitors competed in the gold category.  Although ULWC did not place in silver or gold categories, Marie Picardat won the women's bronze category for the club.
The Intervarsities Saturday night party was circus themed with lots of glitter, feathers and glue involved.  Member of ULWC, Brendan O'Loughlin, said "Hands were covered in glitter and glue for the entire night.  Overall it was a pretty class weekend."
Members of the club come from different parts of the world making the club a great way to make connections with friends from other countries and experience different cultures. The training weekends are by no means just about the windsurfing. Signing up to a trip with this club means signing up for a fantastic weekend of fun and laughter with great company.
ULWC Health & Safety Officer, Fern Chaiyasith, said that the University of Limerick's Windsurfing Club is "cool and I am in love with them."
The club have a dedicated team who are enthusiastic to make ULWC the best club in UL and they held this title in 2012. They are always willing to help out and answer any questions about the club.
For anyone who wants to join a club which offers great fun, a new experience and new friends then join ULWC. Even if you could never see yourself windsurfing – as the saying goes – you never know until you try, and believe me once you try you will not regret it. Get ready to make some amazing memories with ULWC.