The UEFA Champions League 2021/22 will start on Tuesday 14th September and with fans back it will make this year's competition a lot better.
Let's look at the main challengers.
PSG
According to the bookies, PSG are the favourites. 
The Parisians have never won the competition – they made the final in 2020 but lost out to Bayern Munich. 
Last season they reached the semi-final but lost to the runners-up Manchester City.
However, they have improved their squad this summer and have brought in Lionel Messi, Sergio Ramos and Georginio Wijnaldum all on free transfers. 
All three have previously won the competition and bring that experience to a side that desperately seek it.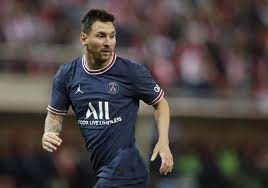 They have also brought in Gianluigi Donnarumma who is one of the most sought-after young goalkeepers in the world for free as well as Achraf Hakimi and Nuno Mendes who are two very young and exciting fullbacks. 
In recent seasons it has been their defence that has let them down but with these new signings and with players like Kylian Mbappe, Neymar, Marco Verratti and Marquinhos, PSG are more than capable of winning this year's competition.
Chelsea
Chelsea will not want to let their title go without a fight. 
They have also improved their squad with the signings of Romelu Lukaku and Saul Niguez adding world-class finishing and extra depth to their midfield.
But, a potential problem for all the English clubs is that the four Premier League clubs in the competition may be involved in a title race domestically which could hurt their European chances. 
However, Thomas Tuchel's clinical Londoners have shown that they are a squad perfectly suited to European nights.
Manchester City
Manchester City are another club looking to win the competition for the first time. 
They have signed Jack Grealish who is an exciting winger, but a potential downfall may be letting Aguero go and not replacing him with a top striker. 
They managed to reach the final last season without a recognised number nine in their starting eleven but did not add one this summer.
Their group stage battle with PSG could possibly decide who wins the competition.
Manchester United
Manchester United are look stronger this year and have some impressive attacking firepower to back that claim up.
They have re-signed Ronaldo alongside another serial winner in Raphael Varane – the pair won four Champions Leagues together at Real Madrid.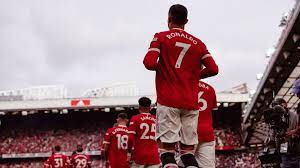 They brought in a young exciting winger Sancho as well. 
The problems with Manchester United are that they don't have a world-class defensive midfielder and Ole Gunnar Solskjaer isn't a world-class manager. 
Without all the pieces to the puzzle, can United go all the way?
Liverpool
Liverpool have brought in a young centre back in Ibrahim Konate who looks set to be blooded into the side throughout the season. 
They might struggle as they are in a potential group of death with Atletico Madrid, Porto and AC Milan. 
The return of Virgil Van Dijk and Joel Matip, as well as Fabinho's retention of the 6 role, has made them a fantastic side defensively once again. 
Yet, their finishing is not at the level it once was, backed up by their high xG (Expected Goals) numbers in recent games.
However, if the team stays fit Liverpool with be a threat.
Atletico Madrid
The biggest threat from Spain will be Atletico Madrid. 
They won La Liga last year for the first time since 2014 and have improved their title-winning squad by signing players such as Rodrigo De Paul and Antoine Griezmann. 
They have lost Saul Niguez but they have one of the best defensive managers in the world with Diego Simeone. 
They also have arguably the best goalkeeper in terms of shot-stopping ability in Jan Oblak.
A side like Simeone's is built for European football. 
Real Madrid
Real Madrid have lost their first-choice centre back pairing after the departures of Ramos and Varane. 
They have brought in David Alaba who will bring experience to the defence and they have also brought in Eduardo Camavinga, but he is a player for the future. 
Vinicius Jr has been firing on all cylinders since the beginning of the season and Karim Benzema is currently the top scorer and leads the assists charts in La Liga.
Carlo Ancelotti's attacking outfit could excite on the big stage as they look for numero catorce.
Barcelona
Barcelona have added Aguero and Memphis Depay to their attacking options, but the loss of Messi may mean they may fall short this year again.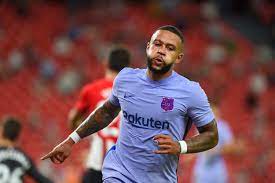 Boy wonder Pedri is expected to have another big season but there will be doubts about his long-term fitness given the amount of appearances he has made for both Barcelona and Spain in the past year.
Other youngsters such as Ronald Araujo and Yusuf Demir may get the chance to shine in Europe but the odds are not in Barca's favour.
The Germans
Bayern Munich have strengthened their squad with the signing of Marcel Sabitzer but they have lost a lot of experience in defence when they sold David Alaba and Jerome Boateng.
However, the midfield general Joshua Kimmich and raumdeuter Thomas Muller will do their best to supply Lewandowski with the chances he craves.
You can never rule the 2020 champions out, but the quality of other teams will make this an uphill battle.
Borussia Dortmund could be a threat with their attacking quality, but they will need to sort out the defence as they haven't kept a clean sheet in the league this season so far. 
Haaland and co. have been involved in several high-energy games and if their season continues to follow that trend, they could tire.
RB Leipzig will struggle this year as they are in a group with Manchester City and PSG. 
As well as that they also lost their manager, best defender and captain to Bayern Munich in the summer.
The Italians
Juventus have not started their league campaign well with just one point from three games.
They have lost Ronaldo, but they have re-signed Massimiliano Allegri who was the last manager to take them to a Champions League final in 2017.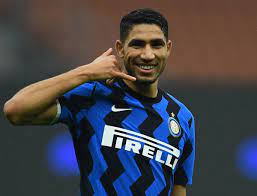 Last season, Inter Milan won Serie A for the first time in 11 years but since then they have lost their manager Conte as well as Lukaku and Hakimi. 
Inter may be better concentrating on retaining the league title rather than going for the Champions League. 
Their rivals, AC Milan have a strong team for the first time in five or six years, unfortunately for them they are a potential group of death and may struggle to get past the group stage.
Atalanta have been a breath of fresh air with their free-flowing attack-minded football but, unfortunately for them, their lack of defensive awareness will cost them against the big teams.
Prediction
The obvious candidates for winners are PSG, Chelsea or Manchester City but Atletico Madrid or Liverpool could cause an upset.