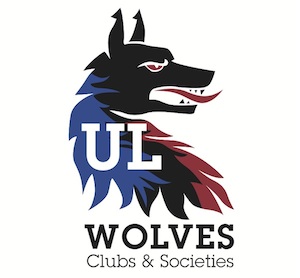 By Seamus Toomey
UL has another new society and you won't guess what it is. We have a Circus Society. A society based around the activities and organisation of circuses and circus activities including juggling, acrobatics, diabolo, unicycling, rolla bollaing and pole climbing/dancing.
It sounds like the craziest society to come to UL so far and I for one can't think of any club or society who could match that sort of an event line up. The oddest thing for me though is that we're kind of behind the other colleges on setting this up.
Ciara Brien, the woman behind this vibrant new society, tells me that Maynooth, DIT, UCD and Galway all have Circus societies as well as some other colleges around the country.
Ciara Brien and Fiona Mackey, the two masterminds behind the new society, have used this fact to their advantage though to set up our gleamingly new circus society this quickly.
Ciara Brien is a first year in equine science and there weren't any major plans in the works for this society over summer so she arrived in Orientation Week and spoke with Paul Lee (C&S Development Manager) immediately.
Immediately he liked the idea and seeing Ciara's passion they've since talked at length about the society and it looks likely to grace UL in little more than a week.
That's a big task and it's been accomplished very quickly but Ciara says: "It's not that bad, two of us doing it split the work between us".
They've also seen help from a course in UL. Ciara says: "the Festive Arts Course which does incorporate circus links between us and some of their lectures."
Showing no signs of slowing down, they're already planning on taking members to the Tralee Circus Festival in November as well as the other festivals next year.
As well as that, they have plans to buy juggling sets, clubs, a unicycle and much more. Ciara reckons it will cost close to Є500 to get this off the ground but Paul Lee's enthusiasm for the society will hopefully see all this happening.
Membership fees will also help with that cost and with a Facebook group that got 60 members in two weeks it looks set to grow quickly.
Ciara explains: "People seem to be interested; people know some of the stuff and want to learn more. Going to the conventions are a great experience and we're going to bring people along to that maybe even the different circus schools in Belgium and France if we could for a week."
Their ambitions are high and they seem confident and organised – if they get something organised for SoUL Fest they could really gain momentum.
Ciara mentions a fire show with fire whip at night remembering the Dublin festival had a coordinated fire show summing it up with the inarguable equation "dancing + fire = cool".
So if you want to join UL's newest society, there's hundreds of reasons – for Ciara, she's always wanted to juggle since she was a kid (and her life time goal is to juggle while on a horse). It's a society that will offer lots to its members.
"Handy for learning balance, since going on rolla bollas my balance has improved, they're a great workout for core. It's a bit of fun as well, some of the people from circus are the best people, my best friends I've met from circus and the conventions are the best craic ever," Ciara adds smiling from cheek to cheek.