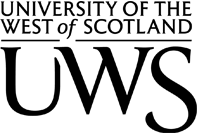 By Seán Lynch
For many courses in UL, Erasmus is a huge part of the learning experience. Whether it's to be immersed in another culture, live with a different language, or because UL couldn't come up with enough modules for your course to take in the semester, students are expected to study abroad for a semester. To give you an idea of when Erasmus preparation goes wrong, which I am still waiting to become a hit TV series, here's the story of how I prepared for my current Erasmus place in Scotland!
Last February, the journalism course director organised a meeting with the Erasmus co-ordinator Herveline Roche. There, we were given the forms to choose our Erasmus destination preferences. There was only a limited number of destinations and places in each university. At the time, we were told that places would be allocated on a first-come first-served basis, so there was a rush to complete forms and hand them in to guarantee a lace in the more popular university choices. This tends to vary from course-to-course, with many courses having more options and therefore no problem with high demand for certain universities.
After my course were given the option to vote on how places should be decided, it was decided that it should be allocated based on QCA instead. This only effected popular destinations, such as Salford, Malta and Budapest, but meant that we had more time to research universities, read previous Erasmus students' reports and make our decisions.
Based on my QCA at that point, I ended up being placed in the University of West Scotland (UWS), although not quite as dramatically as being placed in a house in Hogwarts. The information on the UL Erasmus section website had said that I would be placed in the Hamilton campus, which is one of four UWS campuses across Scotland. After that, everything Erasmus-related was put aside in favour of assignments, and my co-op placement the following semester.
The deadlines to apply directly to the universities for an Erasmus place were generally around October/November. For the UWS that was just a case of logging into their website and inputting all my information. UL had sent confirmation that UL were happy for me to study there, while I just had to send a scanned copy of my UL transcripts before the deadline and waited for a reply.
I waited a few weeks and emailed the Erasmus Administrator in UL to find out when I could expect confirmation of my place and was told that it normally takes 4-6 weeks after the application deadline. The problem with that timeframe was that with both universities taking two weeks holidays for Christmas, I thought that I should have gotten my confirmation before the break. Unfortunately, there was a mix-up between the universities, whereby UWS sent confirmation of my place to UL before Christmas, but neither ever sent it to me.
I emailed my course director and the Erasmus Administrator in UL over Christmas, however I wasn't given any confirmation of my Erasmus place until Wednesday, 6th January. That day, I was finally able to book flights to Glasgow for Wednesday, 27th January, and also went to apply for accommodation in the Hamilton campus of the UWS, where I thought I would be studying.
Having applied for accommodation on the Hamilton campus, I found out the next day through logging into my application on the UWS website that journalism Erasmus students had been moved from the Hamilton campus to the Ayr campus since last year. Therefore, I had to have my accommodation application changed, but found out the following week that there was no longer any accommodation available in the Ayr campus, so In was placed in the Paisley campus, just outside Glasgow, but a 50 minute train journey away. Thankfully, a few days before I was due to fly to Scotland, a place opened up in the Ayr accommodation, so I was immediately transferred there.
With my accommodation sorted, orientation date confirmed and flights booked, I was finally all set for Erasmus!
The important thing to remember is that the vast majority of Erasmus places are organised extremely well by both universities, so it is down to the student to keep on top of things. This is the advice I would give any student planning on going on Erasmus:
Take time to choose your university wisely. Most university websites will have plenty of information about the campus, accommodation and courses, while you can research flights and other travel expenses elsewhere. There are also
Talk to your coursemates before making any decisions. Although I am the only journalism student from UL on Erasmus this semester, any others in your class interested in going to the same university, or those in your course who have been before are great sources of information, while choosing and planning your Erasmus.
Watch all application deadlines, flight and currency exchange rate changes.
Keep in contact with the Erasmus Administrators in UL and the university you are travelling to, as well are your course director. Don't be afraid to bombard them with e-mails if you're worried that something isn't being done, or just unsure.
Choose accommodation carefully. While most universities offer good campus accommodation, there may be better options elsewhere, particularly if others in your course are going to the same university.
Ultimately, your choice of Erasmus destination is in your hands, and the preparation is too. Of course, there are exemptions available to students in certain circumstances, who would then take the normal number of pass/fail modules in UL. To apply for an exemption, students need to complete an exemption form and present their reasons to the Student Status Committee.
Put time into choosing your Erasmus destination and don't automatically rule anywhere out. Erasmus is about experiencing something new and whether that is in the sunny Spain, snowy Sweden, or good old rainy Scotland. Once you get past all the applications, bookings and module choices, you'll be free to experience a new university, with less modules, only needing to pass without it effecting your QCA.