What a weekend of hurling!
Tony Kelly put away another insane personal score, scoring 1-15  of Clare's 1-21 as they steamrolled Wexford and secured their place in next weeks All Ireland Quarter-Finals.
In the other qualifier, Cork came close against Tipperary but ultimately fell short to last year's champions. Richie Hogan performed a piece of magic when he came on, manoeuvring the ball into the goal from a seemingly impossible position and surrounded by bodies, scoring 1-2 and helping Kilkenny to a brilliant win in the Leinster  Final against Galway.
Antrim and Down made the case for Ulster hurling with two brilliant wins against Kerry and Offaly respectively in the Joe McDonagh and Christy Ring cups.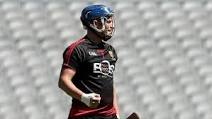 However, all eyes were on this year's favourites, Limerick, in the Munster final. After hammering Clare and easily dispatching Tipp in the semi-final, they faced Waterford in Thurles yesterday evening.
Waterford beat an unconvincing Cork side in their semi-final, getting Liam Cahill's maiden season at the helm off to a great start. 
Viewers and fans at home could be forgiven for thinking that another hammering would be given out by John Kiely's men.
They scored 3-59 in their opening two games and could have scored more against Tipp if the conditions weren't so severe.
Waterford only had the one game, scoring 1-28 against Cork. Both teams proved that they could score, but Limerick's intensity and desire to win was more evident in their two outings. 
However, that was matched by the Déise in Thurles yesterday.
It was clear from the off that  Liam Cahill's players weren't there to roll over and let Limerick collect their trophy.
Each ball and point was fiercely contested between the two sets of players. Limerick hit a couple of early scores through Graeme Mulcahy and Aaron Gillane but the gap was never more than four points in the opening 35 minutes.
Tadhg de Búrca cleaned up in Waterford's half-back line and Stephen Bennett was all over the pitch, scoring monster frees and nice points from play to keep Waterford within touching distance. Limerick managed to keep their advantage through Gillane's free-taking.
The full-forward scored ten points, with a couple of stunning efforts from play.
Austin Gleeson popped up to score a couple of points from play to keep the gap at three points as Limerick went in 14-11 up at half-time. 
The sides were level within four minutes of the restart. Stephen Bennett scored two frees and  Jack Prendergast scored a point. From that point on, there was a belief visible in the  Waterford players.
There was an intensity to their play and tenacity in their tackles. Jamie Barron put it up to the Limerick players with some monster shoulders and Limerick seemed to wilt a little in the Waterford hurricane.
RTÉ Man of the Match Cian Lynch and his teammates couldn't deal with Waterford's direct approach, allowing Stephen Bennett to put the Déise ahead from a free, but they dug deep as they always do and instantly replied with a  Gearóid Hegarty point.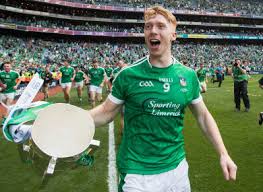 Séamus Flanagan came on after the water break and scored a beautiful point straight away. The big forward was a fantastic impact sub on a day when the result could have gone either way. 
Limerick motored on after that, keeping Waterford at bay in the final five minutes.
Nicky Quaid saved a hopeful Stephen Bennett effort from a free who put over the resulting '65 in the second minute of injury time, leaving the gap at four.
That was to be the last score, the game finishing 25 points to 21 in Limerick's favour. However, Waterford should hold their heads up high after that narrow defeat.
The water break worked in Limerick's favour as they outscored the losers by seven points to three after it to clinch their 21st Munster title but there can be no doubt that John Kiely and his men survived a scare there in the second half.
Although Cian Lynch won the individual gong, it could have gone to either Stephen Bennett or Tadhg de Búrca.
There are a few things that can be taken from this result:  Limerick still look like the favourites to win Liam McCarthy as their fitness and drive in the last fifteen minutes is unparalleled across the country, and nobody will want to face Waterford in the Quarter-Finals next weekend.