John Hutchinson has been coaching Petr Yan since the beginning of the Russian's UFC career and will corner him for his first title defence against Aljamain Sterling this weekend.
Neither of them started out in mixed-martial arts with John winning bouts all over the world as a professional boxer and Yan making his way in the amateur ranks.
Yan ended up getting into MMA and stayed with it, racking up a 15-1 record in the sport and titles in multiple organisations.
The Russian only started working with 'The Buncrana Banger' at the start of his UFC career after hurting his foot but Hutchinson instantly recognised the fighter's talent.
"We always knew from day one, as soon as we started training him, that he was going to be a world champion", said the 34-year-old striking coach.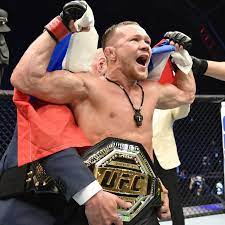 He describes Petr as one of the most hard-working fighters you will ever know, being the first person in the gym in the morning and the last to leave.
John was still fighting professionally at the time and found it hard to step away from it to focus solely on coaching because he "didn't want to walk away from boxing."
He was coaching between fight camps at Tiger Muay Thai in Thailand towards the end of his boxing career and had found himself popular there with many fighters looking for his help.
The coaching became a priority over time and soon his professional career was playing second fiddle to it.
"Petr [text me on Instagram] because his English wasn't good at the time. He said 'I'm going to Tiger; will you be there? We got a training camp…I pushed my own camp away."
The Donegal native has since become a mainstay in Yan's fight camps and has worked on settling down Yan's wild striking style which has helped the UFC star to focus more on his power which has rocked top fighters such as Jose Aldo and Jimmie Rivera.
Couple this work with Yan's natural ability and high fight IQ and you get a fighter capable of dominating many of his fights – all his wins that have gone the distance have been by unanimous decision.
Petr also poses a threat defensively with the MMA champion utilising an aggressive style of protection that includes heavy attacks disguised by various feints.
"That's the boxing background you know, always in control, always overreaching, always thinking about counter work."
Yan has successfully adapted this boxing mindset into his new sport with the crowning achievement of his aggressive defence being the stunning head kick that knocked out Hall of Famer Urijah Faber.
However, it was not all roses for Hutchinson after Yan reached the summit of the bantamweight division with the former Irish boxer returning to Ireland and almost getting stuck here.
"Thailand had locked down the borders and I thought 'I'm stuck here now. There was a lot of worrying. My life's over in Thailand.
"I didn't get to enjoy [being in Ireland] as I should have gotten to enjoy it."
The Tiger Muay Thai striking coach hopes to take the bantamweight champion to Buncrana someday soon, stating that "[he'll] get him over there sometime."
Most of Yan's fight camp for this weekend's fight took place at American Top Team in Florida, where Jorge Masvidal and bantamweight challengers Marlon Moraes and Pedro Munhoz train.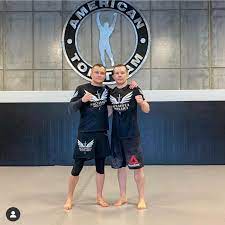 John describes Masvidal as a "cool guy" and says that the bantamweight fighters are also great people behind the scenes – "there's a good buzz around [ATT]."
Training for the fight at the high-profile gym has been perfect for Hutchinson & co. as they avoided a period of quarantine by choosing not to prepare in Thailand and Yan will need the ground game for this fight, which has more prominence in the Miami establishment.
Both bantamweight stars took a step back when it came to Yan's sparring, but John made it clear that Yan's dominance transcended divisions in a sparring match.
"Once a week, every Tuesday, [they close up] and they have one-hour private sparring sessions. We had three guys, UFC guys, coming in – bigger weights than Petr, world-class guys. The first guy got carried out, the second guy got dropped with a body shot and the other guy was on the run for his life. Petr said it was like he was back on the doors of the nightclub when he was 19."
However, Yan will be looking past Moraes and Munhoz after this fight with his eyes on TJ Dillashaw or Cody Garbrandt and a third fight to round out the year.
As for the upcoming bout, Hutchinson knows the quality that will face his fighter but feels confident going into fight week.
"Aldo would have been a harder, tougher opponent than Sterling but [Sterling] is very tricky, very clever and very tough on the ground.
"Nobody has seen Petr's ground game; he doesn't get to show it because he's always standing up. He's a monster [on the ground]."
Hutchinson did not reveal many details of their game plan heading into the highly anticipated match-up.
If Yan does suffer his second professional loss in MMA, his striking coach is certain that he will bounce back from it, believing that any losses he may suffer along the way will only make him a better fighter.
"Them fights make him stronger."