By Jessica Doyle
Graphics, text, and colour.
Posters are pieces of art from the every day – and they've got a job to do.
Not only do they disseminate information – but they can also amuse, attract and challenge us – a function more readily associated with highbrow arts.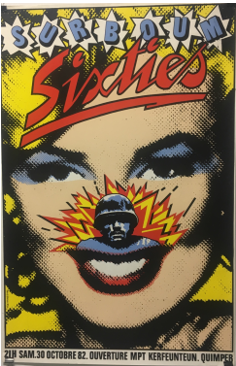 A rich and varied collection of posters from all across Europe – many from Germany – are now on display in Limerick City Gallery of Art (LCGA).
The collection was donated to LCGA by a Kerry man called Michael O'Connor. His eclectic taste allows for a wonderfully contrasting exhibit which spans many different places and styles.
The compelling thing about a poster is that it transports you to another time and place.
It makes you imagine all of the people who would have seen it and gone to the event that it promoted.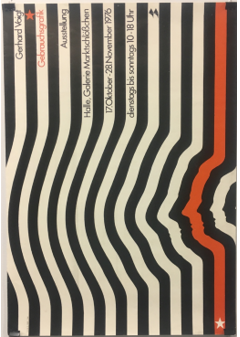 This poster for an exhibition of the commercial art "gebrauchsgrafik" of Gerhard Voigt in Berlin is one of my favourites thanks to its colour, symmetry and striking optical-illusion graphics.
A small room of the exhibit is given over to beautiful illustrations for literary events in Listowel, the collector's hometown.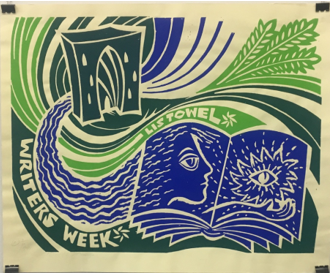 Text becomes the focus in another small room where a wall is devoted to the display of the different fonts offered by Conway's Photosetting in Dublin.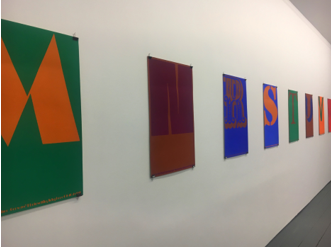 The exhibit also includes a gem for movie-lovers in the form of this German poster for Jean Luc Godard's film Une Femme est Une Femme which displays an eye-catching, minimalist design.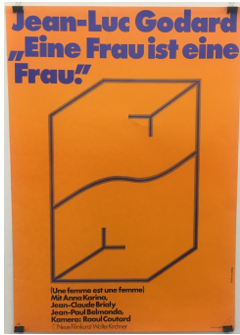 The Michael O'Connor Poster Collection provides a delightful hour of diversion. The posters will invite you to the 1972 Olympics in Munich, modern-art exhibitions at Pompidou and Writer's Week in Listowel all while giving you the opportunity to appreciate their artistic design.
The exhibit is running until 17 March 2019 and admission is free.
All photos courtesy of Michael O'Connor's Poster Collection, part Limerick City Gallery of Art Collections.