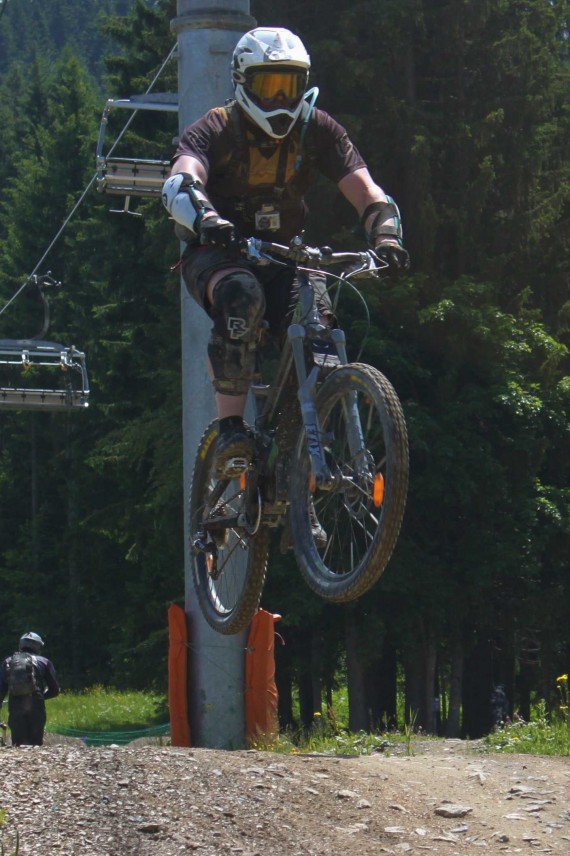 LOOKING back after an excellent trip to the new Downhill trails at Rostrevor over the Christmas break, it's been an action packed first half to the year for MBUL. The semester's first dose of the adrenalin-fuelled weekend excitement was hosted once again by the Cooley and Mourne Mountains back in October. The large variation in trail types there meant there really was something for everyone to get stuck into. We loaded the bikes and gear into the Sprinter and left UL late on Friday afternoon and travelled straight on to Carlingford.
Saturday morning dawned fresh and crisp; the van was reloaded with the bikes and gear and we set off to the first trails. We drove 14km west of Carlingford to the broadcast masts atop Black Mountain, approximately 440 metres above sea level. From here we began the days spin, with the route returning to Carlingford by traversing across the Cooleys. There were plenty of heart pumping descents mixed with lung emptying climbs over technical single track, mountain top trails and even the occasional bog and stream. The final glorious sweeping descent that brought the group back into Carlingford town was played out in a fox hunt style, with the hunter (Daniel Kedney) starting last and catching everyone on the way down. With 28km covered on the bikes and 850 metres of climbing beneath us, some well-earned spaghetti Bolognese was the order of the evening.
On Sunday morning we drove to Castlewellan, north of the Mournes. The trail centre there offered us a wide variety of rocky delights with numerous drop-offs and jumps to shred into. The slightly shorter spin was concluded with a session on the superb purpose built pump track of the trail centre.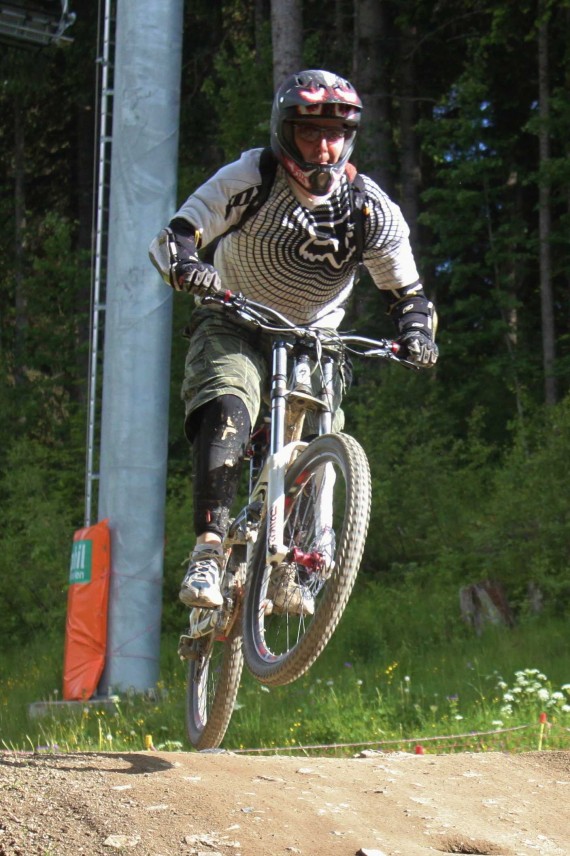 Thankfully, the weather remained remarkably dry and pleasant for the entire weekend. We arrived back in UL on Sunday evening tired, but the smiles all round were a good mark of the overwhelming success of the weekend on the trails. Our following trip to the Wicklow Mountains and the steep technical and flowing descents of Djouce and Balinastoe was such good fun that we'll be returning there this semester in mid-March!
We also have a number of Uplift days planned for this semester where we'll be working on improving our Downhill skills in advance of our summer training trip to Les Gets in the French Alps! To join in the fun, head on over to our forum at mbul.skynet.ie and check out the "Cycles" board for the latest info on our activities.