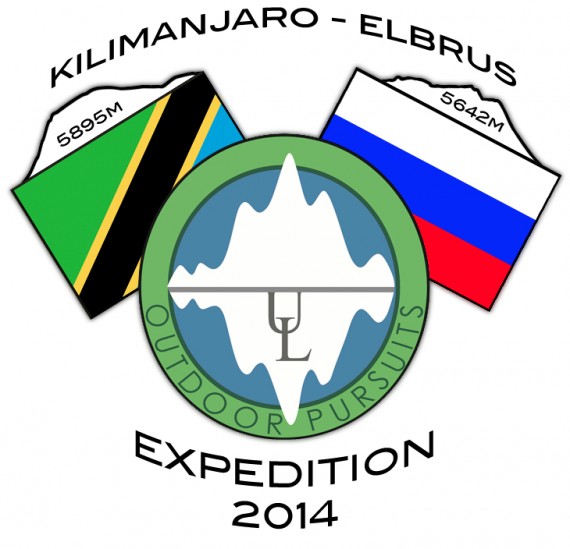 THE University of Limerick Outdoor Pursuits Club is proud to announce its forthcoming expedition for the summer of 2014. Eight members will be attempting to climb two of the seven summits (highest mountains on each continent) over a three week long expedition. This will see the team first travel to Tanzania in Africa to climb Mount Kilimanjaro, standing at 5895m. They will then immediately travel to the Caucasus region of the Russian Federation to climb Mount Elbrus, standing at 5642m which is taken as Europe's highest mountain.
The OPC, running its five separate activities (rock climbing, orienteering, caving, hiking and mountain climbing) always seeks develop its members skills so that expeditions such as this can be undertaken. The clubs ambitions to climb the seven summits began in 2003 when a small team from the club traveled to Argentina and climbed Aconcagua. Standing at 6960m it is the highest mountain in South America.
Climbing Kilimanjaro will involve a 9 day trek with a local guide from Tanzania. No groups are allowed to climb the mountain without the assistance of a qualified guide and as such the team will be taking this as a preparation climb before they climb Mount Elbrus in Russia.
Climbing at these altitudes becomes difficult and dangerous due to the lower concentration of oxygen in the air, which can result in what is commonly known as altitude sickness. Climbing Kilimanjaro with the assistance of a guide will allow the team to experience their own reactions to altitude in a more controlled environment prior to climbing Mount Elbrus independently. Elbrus itself will present its own unique challenges. While it sits at a lower altitude it can experience temperatures as low as -25 degrees Celsius on the summit and involves careful navigation to avoid crevasses on the climb up the mountain.
As such the team chosen will be undergoing constant training in the lead up to the expedition to ensure that they are at their peak in physical fitness and technical skill. The team itself is made up of members with up to 7 years experience in the club – Tomás Breathnach, Fearghal Fitzgibbon, Davis Gould-Duff, Conor McCarthy, Conor McNelis, David O'Connell, Orlagh Scanlon and Keith Young.
The committee and team would like to thank Ulster Bank for the support received thus far through the Enablement Fund, without
which none of this would be possible. However the club still needs tocontinue with its fundraising efforts and over the course of the next few months the club will be holding a variety of fundraising events to help towards the costs of the expedition. So if you see anything advertised or happening that takes your interest feel free to pop along and help support the team.
For anyone who feels this type of adventure may appeal to them, the club is constantly taking in new members. With trips almost every weekend, a climbing wall on campus and four international trips a year, ranging from caving, to rock climbing to mountain climbing, if you feel the need for adventure, this club really is for you. You can visit the UL Wolves Clubs & Societies website to find out more information about the club and to make contact.
By Keith Young